Now more than ever, successful content marketing strategies can help your e-commerce business establish itself as an authority and drive sales. Content marketing is crucial for every business in the e-commerce space, considering its massive impact to reach, awareness, loyalty, and retention. 
Your e-commerce brand risks getting lost in a sea of sameness unless you invest in a successful content marketing strategy to help you resonate with your audience.
Keep reading to find out how you can leverage the power of content marketing to grow your e-commerce sales. Plus, we've got the lowdown on Amazon's Premium A+ Content, a revolutionary experience that takes your product pages to the next level.
Let's get started.
How Can Content Marketing Help Boost Your Amazon Sales?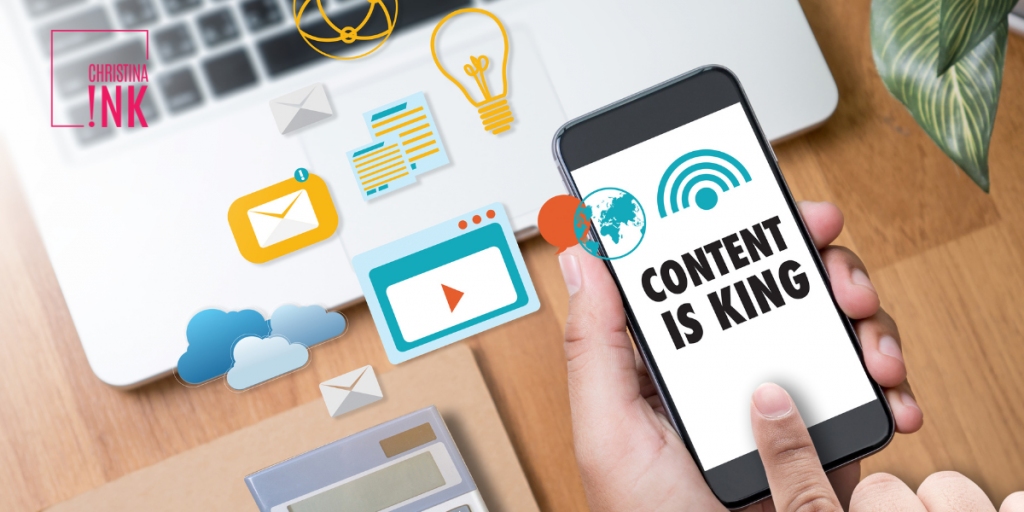 Running a successful Amazon FBA business is a rewarding experience. However, maintaining a steady growth rate isn't easy, given how competitive the platform is. Your business needs an airtight marketing strategy to attract new prospects while retaining its loyal customers.
Lucky for you, content marketing can attract new prospects and retain loyal customers in a few simple steps. Best of all, content marketing can be easily geared toward your e-commerce brand. Content marketing offers customers helpful information, but it also serves a hidden primary purpose: to resonate with your audience at the most crucial time and impact the buyer journey.
When leveraged effectively, its organic nature hits customers at exactly the right time and speaks to them in a personal approach, unlike so much of modern-day advertising and 'in-your-face' sales.
Evergreen content is a perfect example of highly optimized content explicitly geared for search results. This type of e-commerce content marketing can help drive vast organic traffic to Amazon listings. Evergreen content continues to maintain relevancy past its publication date, with search traffic growth increasing over time. Amazon sellers can leverage evergreen content by publishing consistent quality blog articles that offer their audience high-quality information. Examples include:
Resource guides

In-depth product and brand updates
Brand storytelling
Inspiring customer stories
Op-eds
Infographic blogs
When leveraged with the best balance of authentic content and SEO, Google rewards evergreen content in search engine results and displays these articles at the top of page one. With a link to your Amazon product detail page strategically placed in the article, you can drive free organic traffic to your Amazon listing to boost brand awareness and sales.
Content marketing is arguably the most cost-effective advertising option available for Amazon and e-commerce sellers alike. The stats don't lie; content marketing generates more leads than old-school advertising. Integrating and prioritizing successful content marketing strategies in your e-commerce brand will help you cut back on advertising costs while attracting more prospects to your sales pipeline.  
Successful Content Marketing Strategies to Help You Scale Your Brand on Amazon
So, what are the most successful content marketing strategies to help you find success on Amazon and across the digital landscape? Check out some of our most successful content marketing strategies to help scale your e-commerce business. 
#1 Always ensure the content you produce is original and high-quality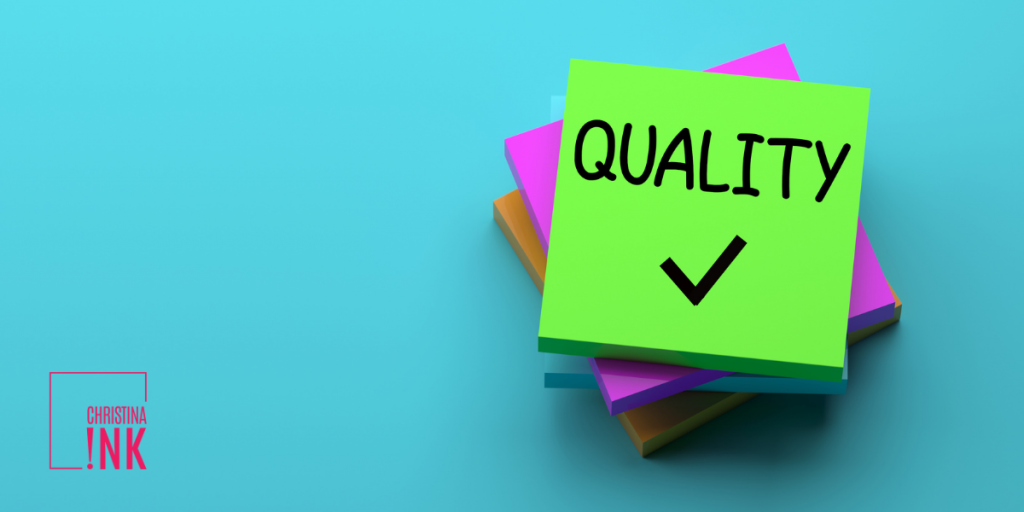 There's no denying that publishing original content is essential, especially since Google's most recent algorithm update. Quality content will yield results and be discovered in top placements in SERPs, unlike low-quality, keyword-stuffed content. Original, authentic content such as blogs, vlogs, and user-generated content are potent catalysts for creating quality engagement with prospects and your current customers.
Providing your audience with informative and engaging content is the best way of earning their loyalty. Whether it's your Amazon listing, website product descriptions, helpful brand blog, user-generated content, or social media marketing content, quality beats quantity every single time. Place yourself in your customer's shoes and think about their needs. Original, high-quality content helps build a lifelong relationship backed by trust, credibility, and authority, and keeps your audience coming back for more.
The result? Your audience enjoys high-quality content, and you get free publicity that scales over time with each share; it's a win-win situation.
#2 Come up with a successful content marketing strategy where promotion helps increase leads
Nothing tanks a content marketing campaign faster than inadequate promotion. No matter how great your content is, it will perform poorly unless you have a solid promotion strategy. 
Promote your quality content across various social media marketing channels like Facebook, LinkedIn, and Instagram. You can also leverage free content promotion using Google business by sharing your content updates on the update section of your Google profile. These small, free content promotion tips can make a big impact on promoting your content and helping attract the attention of new followers and customers. Here are a few other ways to promote your content:

Send an email blast to your audience with blog updates

Paid promotional ads
Influencer cross-promotional content
Partner promotional email blasts
Guests blog posts
Keep tabs on what promotion methods your top competitor's leverage, and consider taking notes from them. Content marketing needs to be seen to be effective, so always ensure your content promotion strategy is prioritized.
#3 Master Amazon's algorithm and optimize your content for search results 
Figuring out Amazon's algorithm is like air traffic control juggling millions of landings on any given day; It takes extensive experience and training to fully understand the Amazon algorithm.
Among the key factors that Amazon's algorithm uses to rank products for search are price, customer reviews, product category, and targeted keywords. Optimizing these elements can directly impact the performance of your products. While Amazon sellers commonly focus on product innovation, design, and packaging, making improvements to your Amazon listing content can afford a massive impact on conversions.
Start by understanding your buyer avatar. Who are they, and what are their biggest pain points?
Next, write compelling copy that speaks to a specific buyer avatar, and highlights the benefits of your product. Effective content marketing on Amazon is easy to read and balances nicely with effective keyword strategies such as prioritizing relevancy and high search volume.
Your Amazon listing is crucial to your sales, but it's also a vital piece of content marketing. Your Amazon listing should articulate your brand story so audiences can easily recognize your brand on and off Amazon.
#4 Make use of existing metrics to optimize your content marketing efforts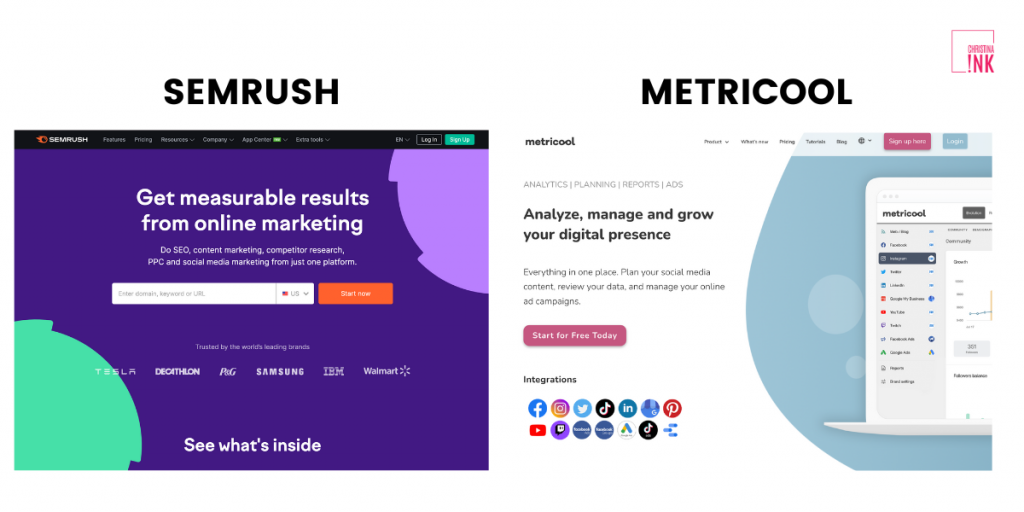 Your Amazon content marketing strategy is a long-term project encompassing multiple touch points from your Amazon listing, website blog, and social media marketing channels. Keeping track of key performance metrics, like breakdowns of your Amazon ranking, conversion rate, and inbound traffic, will prove beneficial to optimizing your overall content marketing strategy and increasing sales. Thankfully, there are various user-friendly systems and tools you can choose to help you analyze key metrics. 
Examples include JungleScout, Semrush, and social media content calendars like Metricool. These solutions offer a range of data and analytics to understand your best-performing content across any channel or online marketplace.
The only way to boost sales and conversion is to fully understand your digital shelf and optimize your content accordingly. Set realistic KPIs early in your content marketing campaigns for the best results. Track, track, track!
How Can You Leverage Amazon Premium A+ Content to Improve Your sales?
Amazon A+ content is a fantastic element to help boost your product sales by up to 10%. 
What is Amazon A+ content?  
Amazon A+ content integrates multimedia formats such as comparison charts, HD videos, rich text, and high-quality images. A+ content has everything you need to provide customers with a comprehensive and transformative shopping experience.  
Amazon offers two A+ options:
1.) Basic Amazon A+ Content available to all brand registered sellers.
2.) Amazon Premium A+ Content available to high-performing sellers. (Currently, Amazon Premium A+ Content is free for brand registered sellers, but this may change in the future.)
Though both options have their perks, premium A+ content has additional functionality such as;
Hotspot modules that make it easy for customers to scroll through your listing. 

Product pages fully integrated with the Alexa system give customers voice functionality. 

Detailed FAQs inform the customer of important product details and boost brand legitimacy. 

High-definition integrated videos that have a substantial runtime.
Just like other aspects of your Amazon digital shelf, Amazon A+ content isn't a 'set it and forget solution. You need to optimize it for the best results. Here's how you can tweak your Amazon A+ content to increase your sales:
Balance text and images:

Balancing text and images makes your page attractive and easy to stop and scroll. People scan content in a quick, seamless approach to unlock product highlights. Having an even amount of text per image or per caption makes content flow nicely which shoppers will naturally look for.

Capitalize on your USP: 

A

Unique selling proposition (USP) is the main attraction for potential customers. A USP statement highlights why your product is the best choice available. Make sure your Amazon A+ content focuses on your product's USP and how it satisfies customer needs. This one statement can greatly impact your conversion rate.

Keep it brief:

One of the main perks of Amazon A+ Content, and Amazon Premium A+ Content is that it works best with concise descriptions. Short and straightforward content allows customers to determine what your product offers. Gone are the days of lengthy text and meaningless words. Carry concise text through each module in an easy-to-read approach.
Amazon sellers don't often think of their Amazon product listing as a piece of content marketing. But, this crucial sales funnel leverages content marketing to help sell your products and distinguish your brand. Your Amazon listing and Amazon A+ Content sections should be optimized with compelling, unique, and transformative content that shoppers simply can't scroll past.
Summary 
Content marketing affords Amazon sellers a unique opportunity to build brand awareness and boost sales. While your competition is focused solely on its Amazon presence, you have a unique opportunity to stand out from the crowd with the power of content marketing. Build a blog, craft highly resonating social media content, and perfect your Amazon product listing so that shoppers come to love and trust your brand far past just the Amazon marketplace.
What successful content marketing strategies will you implement in your e-commerce business to boost reach and sales?

Are your Amazon sales in a slump? Don't wait until it's too late. We build successful content marketing strategies to help build long-lasting brands. Contact us for a free content strategy call.