Are you struggling to batch social media content for your Amazon FBA business and think it's next to impossible to create content while driving the rest of your Amazon FBA marketing plan?
You're not alone. Unfortunately, too many Amazon sellers ditch content marketing efforts to spend day in and day out running their Amazon FBA businesses.
But if you're avoiding content marketing to promote your FBA business and build your reach, you're doing your FBA business a massive disservice.
Let's face it. You don't have a crystal ball, I don't have a crystal ball– and any guru selling you an Amazon dream that you'll be making $50k a month profit in the first 90 days is as delusional as me thinking I'm going to be on a yacht with P-Diddy this time next year.
Could it happen? Could you be the next Amazon FBA overnight mogul? Sure.
I guess I could meet P-Diddy, but let's plan for a more realistic scenario, shall we?
Save your CASH when you start selling on Amazon—it's the only way to SCALE. That means you create your brand's social media content for the first few months until you are in a cash positive position.
To scale, you need to be cost-effective and LEAN where possible.
You also need to understand what countless content marketing peeps are telling you—
Your Amazon business's survival depends on On and OFF Amazon traffic to survive.
So how do you generate more off-amazon traffic aside from social ads, influencing and hiring agencies to run your fba business?
What is the Secret Ingredient to Your Amazon FBA Marketing Plan?
Content.
Content is the secret ingredient to the success of your Amazon FBA business, yet many sellers miss the mark on content output.
Many Amazon FBA sellers don't view content for what is worth–GOLD.
Content is the life of your FBA business, and the sooner you figure out how to content market your FBA business, the sooner you'll discover the endless possibilities for your product and brand.
Now, don't confuse my words. Content marketing doesn't solve a bad product. Hate to say it.
But, content does help grow your reach, build a loyal community, develop repeat buyers, build ambassador relationships, and much, much more.
A single post can make or break your involvement with a viral influencer.
But having NO content gives you no opportunity to try to build those key relationships.
Let's get your Amazon FBA business creating 30 days' worth of social media content in one day!
Batching Content Using Social Media Templates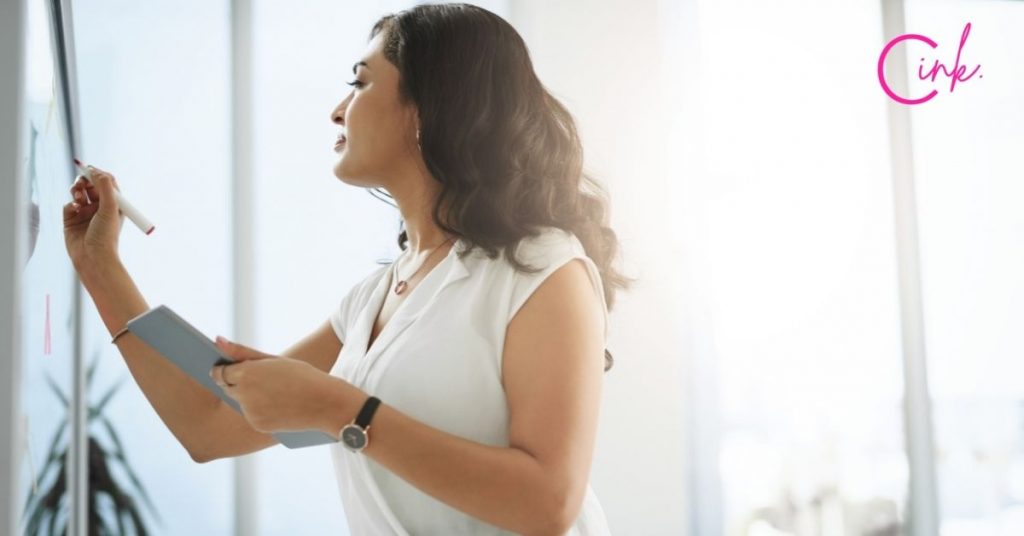 Step 1 – Head to Creative Market and search 'Social Media Templates.'
Now, there are alot of options to choose from so take some time and try to find a set of templates that resonate with your brand. For example, don't pick a Boho theme if you're selling modern trending home and living products. You'd choose a Boho theme to match your boho vibe brand.
Step 2 – Download and open your templates in Canva. Be sure you choose an editable template in Canva because you're going to update your fonts and brand colors.
Step 3 – Review the content in your templates. Is the content organized by content pillars? Hopefully, your templates come organized by pillars such as:
Education
Inspiration
Entertainment
Promotion
You'll find it worded a little differently and may see pillars like Testimonials or Step-By-Step Education, or Graphs and charts. Review each content pillar.
Step 4 – Divide your templates into specific Content Pillars and start brainstorming your content.
Dedicate 15 template posts to high-value educational content. (Step by Step templates are great for this content pillar)
Dedicate 10 templates to inspiration and entertainment. Think memes, quotes, and short video clips.
Dedicate 5 templates to promotional content. Think sales, giveaways, and contests.
Take note of which templates you plan on using. Each template post is numbered, so I jot the ones I am going to use on a sticky note or Google Sheet. (Yes, I still like to write things on paper!)
Taking note of which templates you want to use will save time because more than likely you'll get far more than 30 in one purchase. It's alot to scroll through, so be efficient.
After choosing your templates it's time to create the bulk of your content.
Create a Google Sheet with the 30 posts you plan on creating. Add the post captions and hashtags before you start editing your templates. Here's what that can look like: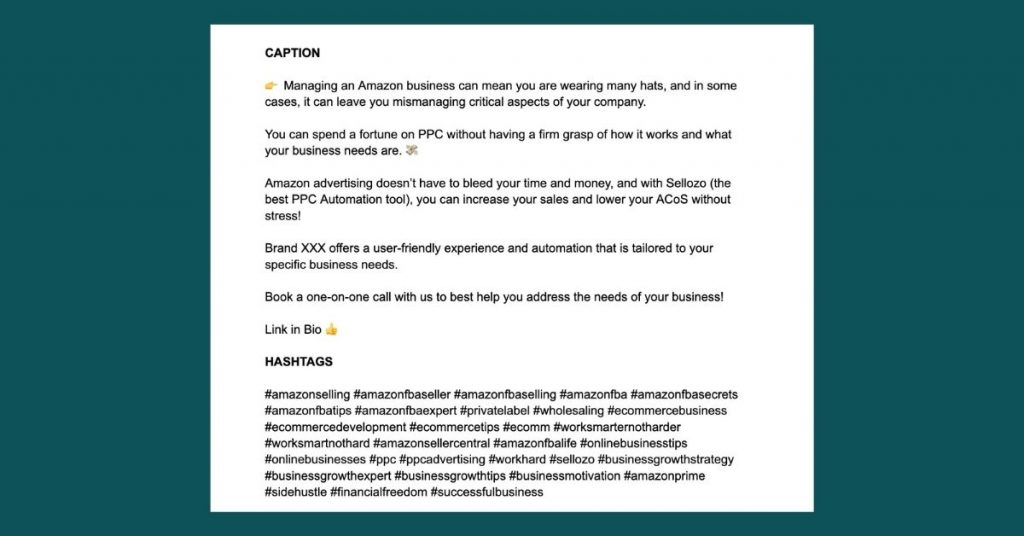 How To Create Social Media Post Topics
Review different content that you've already created, content that your competitors are creating and any trending relevant content to find interesting and informative topics to post.
Start by reviewing your website blog. 1000 word blog articles should yield 3-4 meaty educational posts. Use blog content as a "blog first" approach to creating your social media content.
Review your top social competitors for popular memes and quotes and leverage similar quotes and memes in your own way.
Research news-worthy topics that suit your niche that your audience may appreciate, but present it in bite-size easy-to-digest content.
Evaluate your brand's promotional needs. Will you be doing any giveaways or incentivized events and contests? Create social posts to promote those events and giveaways.
How to Edit Your Social Media Templates in Canva
Step 5 – Now the fun part. Edit your templates to match your brand guide.
I captured my brand guide in Canva under 'Brand Kit.'
How to Create A Brand Kit Using Canva
Select the +Brand Kit at the top right, and name your brand kit.
Add your brand colors by selecting the Color Pallet. You'll want to know your band's hex colors, which can be easily found on any website using a Color Dropper.
Upload your fonts. (Ensure you have the correct licensing to upload your fonts!)
Your Brand Kit on Canva is complete.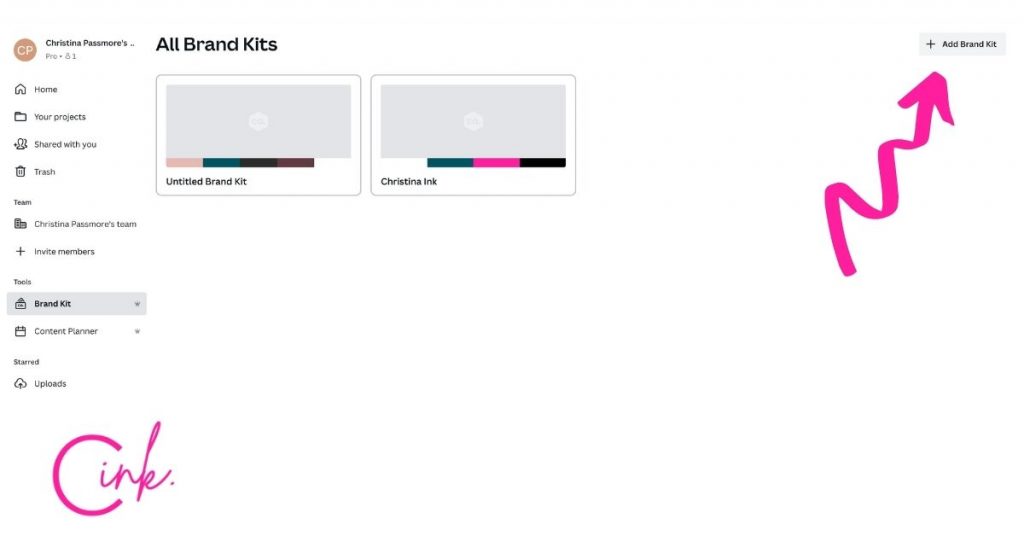 Step 6 – Start editing your templates to match your brand guide and copy and paste your content from your Google Sheets into each relevant template.
Step 7 – Double-check and triple-check each post template. Do all the fonts match? Are the brand colors accurate? Have you reviewed the content for grammar and spelling mistakes?
Step 8 – Once you've approved your content, you can download each post-template onto your Google Drive or DropBox.
Step 9 – Upload your content and schedule it in your preferred content calendar. I use Later or Buffer. Schedulers allow you to cross-post content to various social channels and help you find the best times to post based on your audience insights. Schedulers are a must for DIY social media content.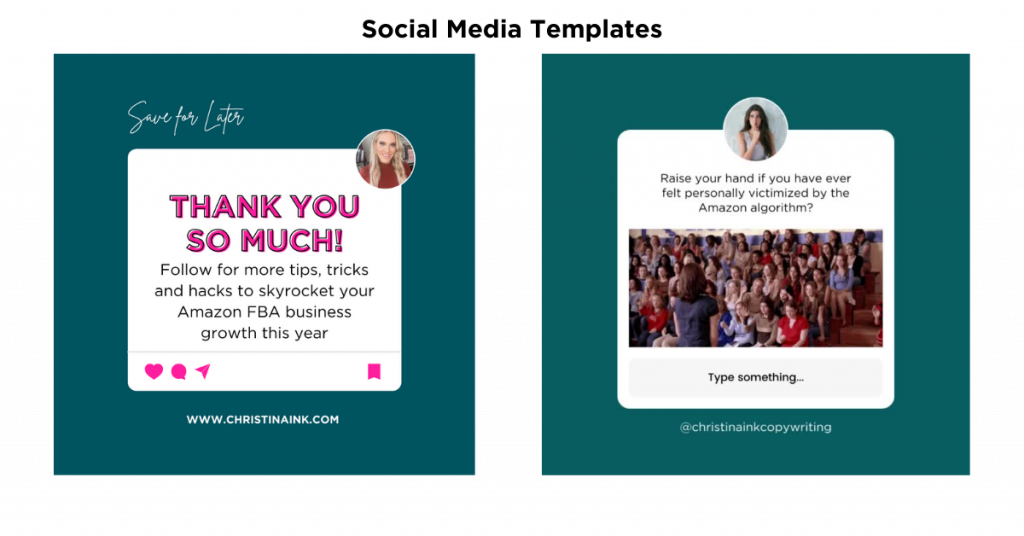 Summary
Good social media management is not a cheap endeavor. Mainstream SSM in the USA and Canada can cost upwards of $900 – $1500 per month to manage your top social channels.
A little bit of social media learning will help you understand your ideal audience, how to build influencer relationships, and helps keep you up to date on trending social platforms.
As your Amazon FBA business evolves, you can allocate a budget towards social media management. But the more social learning you do in the beginning, the better you'll understand how to unfold a more comprehensive, more robust content strategy in the long term.
Learn the ropes, reinvest your FBA money for the first 90 days, then hire a competent social media manager to optimize and manage your growing social channels.