Amazon sellers know Q4 as the mecca of all sales periods. With a massive increase in online shopping activity before and after major holiday events such as Amazon Prime Day, Amazon Cyber Monday, Thanksgiving, and Christmas, preparedness is everything to your Q4 success. 
An effective marketing strategy is the best method to boost sales during this crucial period. But did you know that you can magnify your Q4 impact just by leveraging content marketing in your Amazon FBA business? 
Let's look at ways you can leverage content marketing to help you surge your Amazon sales during this crucial period. 
When Are the Major Holiday Events Like Amazon Black Friday, Amazon Cyber Monday, Thanksgiving, and Christmas?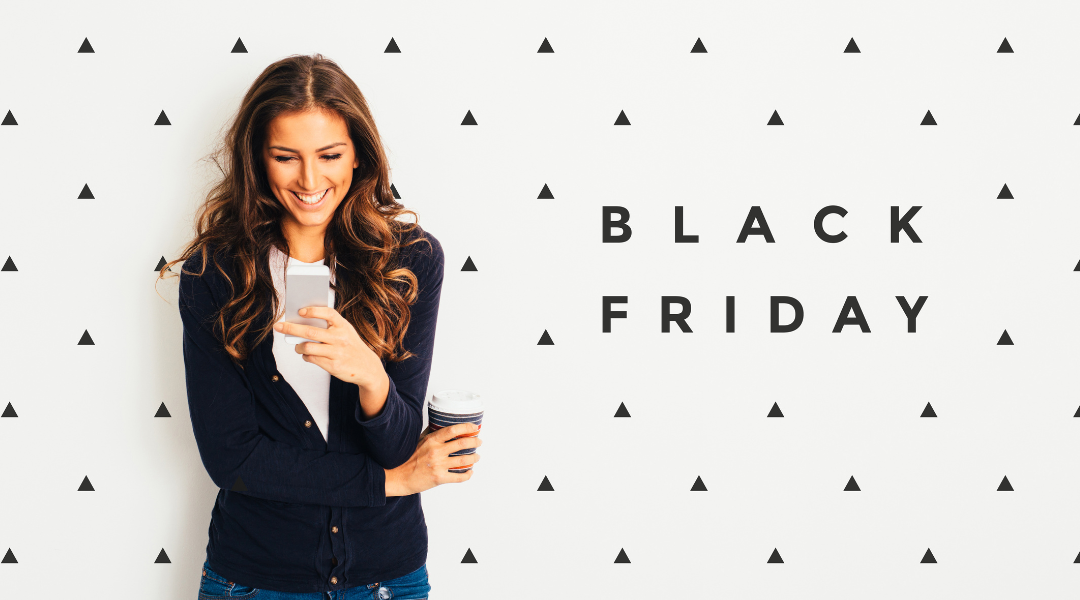 Amazon Black Friday is the most significant retail sales event in the United States and is regarded as the unofficial start of the holiday shopping extravaganza. Amazon Cyber Monday follows after Black Friday and is a 24-hour online shopping event many sellers see as an extension of Black Friday sales. 

Vital Amazon Q4 milestones in 2022:
Thanksgiving

= Nov 24th, 2022

Amazon Black Friday = Nov 25th, 2022
Amazon Cyber Monday = Monday, Nov 28th
Christmas Day = Sunday, Dec 25th
Boxing Day = Monday Dec26th, 2022
New Year's Eye = Saturday, Dec 31st, 2022
7 Content Marketing Tips Amazon Sellers Can Leverage to Boost Q4 Sales
The biggest event on nearly every Amazon seller's mind is cyber week. Cyber Week is a mega retail event during Q4 that encompasses two of the most significant holiday shopping events of the year – Amazon Black Friday and Amazon Cyber Monday. Many brick-and-mortar stores and online retailers like Best Buy and Walmart have started rolling out early deals to prepare for it. What about your Amazon brand?
Without great content, marketing becomes an impossible feat. Traditional marketing is becoming less and less effective, so content marketing needs to be part of your overall marketing strategy. When executed well, content marketing can boost your online sales and increase customer loyalty during one of the most significant shopping events of the year. Here are ways you can leverage content marketing to improve your bottom line:
#1 Incorporate User-Generated Content in Your Amazon Listing 
Content marketing has vastly changed, and more than ever, brands are turning to user-generated content to drive sales. User-generated content refers to images, videos, and any other type of content generated by customers, brand loyalists, and everyday people. The content is not created by the company or a marketing professional and is easily accessible and affordable. On Amazon, user-generated content can include reviews (images and videos) posted by past customers.

During high-selling events like Amazon Cyber Monday and Amazon Black Friday, user-generated content can help increase conversion and brand loyalty. You can look at it like advertising on a budget since you don't need to spend thousands of dollars on billboards and pay-per-click ads. When people see that others are saying good things about your product and services, it creates brand trust that's hard to find elsewhere, especially with the inundation of influencer marketing in 2022. Customers question whether they can trust influencers now more than ever, so UGC is a perfect option for sellers looking to crush Q4 sales.
#2 Leverage Blog Posts to Help Your Customer Base During Q4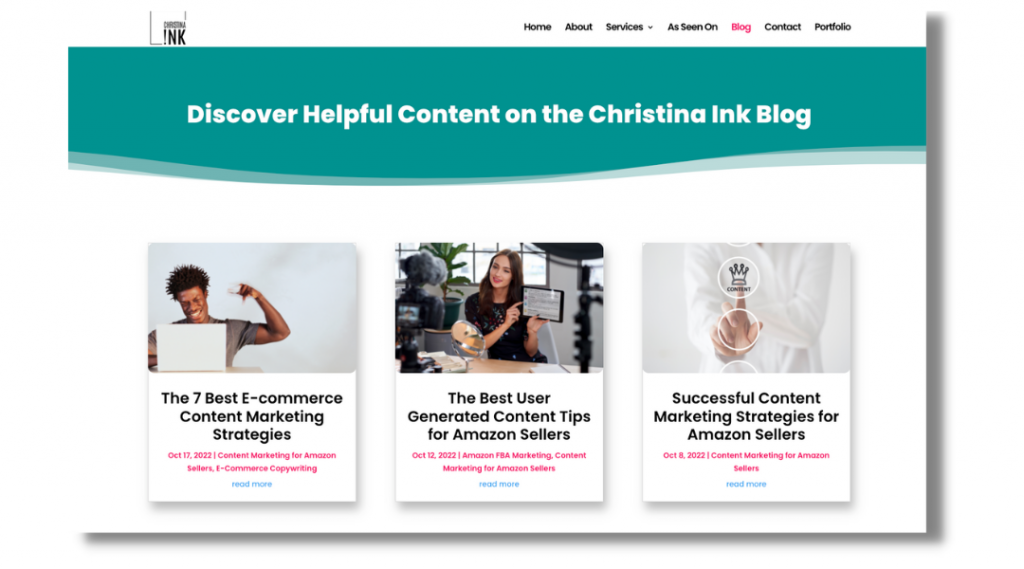 The average Joe spends more than four hours daily on their phone, mostly browsing and scrolling through social media and online stores like Amazon. Because of that, mobile shopping is on a steady incline as more and more people rely on their phones to shop, compare prices, read customer reviews and make purchases. 
Besides ensuring that your website is mobile-friendly during Q4, you'll want to leverage evergreen blog posts to market your products and direct people to your Amazon product listing. High-quality blog posts that include your product's images, videos, reviews, and user-generated content can significantly boost customer loyalty and retention.
Just before, during, and after Q4 are great times to leverage blog articles to:
Provide important brand updates

Release new and exciting products and offers

Highlight product tips and tricks

Showcase your brand's community 
#3 Amazon Listing Optimization
There are three things certain in life; death, taxes, and competition on Amazon. If you want to make significant sales during events like Amazon Prime Day, Amazon Black Friday, and Amazon Cyber Monday, you need to stand out from your competition. One of the best ways you can do so is by ensuring that your Amazon product listing is optimized for search results. Effective Amazon SEO means optimizing your product listing to rank higher in product search results on Amazon.
Optimizing the entire listing, not just minor components, is best unless your sales are already stable and growing.

Areas of your Amazon product listing you can optimize include:
SEO-title

Copywriting

HTML description

Amazon images

Five bullet points

Manufacturer information

Reviews

Vital product information 

Keywords
Optimizing your listing provides buyers with enough information to make a purchase decision, something you'll need during Q4 and events like Amazon Black Friday and Amazon Cyber Monday.

But remember, Amazon listing optimization shouldn't just be something you do during Black Friday or Cyber Monday; it should be an ongoing process that you tweak throughout the trajectory of your sales. An Amazon listing is never a set-it-and-forget-it aspect of content marketing; it's your digital shelf. Just like you would optimize your marketing efforts in a retail store for various times of the year, you'll want to do the same for your Amaozn product listing.
#4 Amazon Keyword Research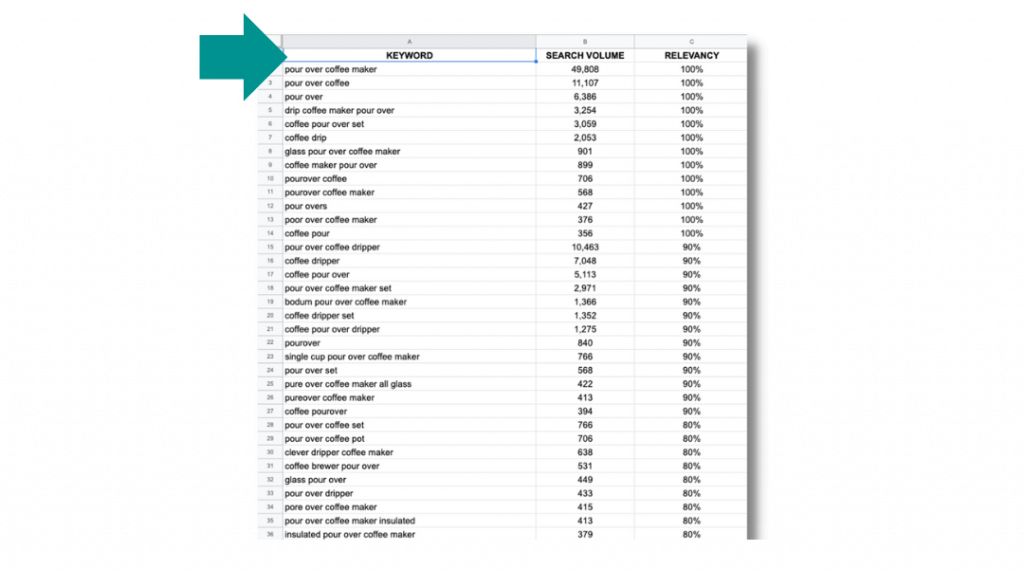 A significant component of Amazon listing optimization is finding the right keywords to target. Keywords are phrases or words that customers use to search for your products via the Amazon search bar. During Q4, people search for deals and discounts. Your job as an Amazon seller is to conduct keyword research to find high-volume keywords that are likely to increase conversion.
Here's the thing, though. Less may be more when it comes to Amazon keyword research, and allow us to explain why. The number of keywords in your listing is not as vital as their relevancy. While you don't want to underutilize Amazon keywords, you also dont want to keyword stuff your content to the point of it not being readable.
A final list of about 25 – 35 highly searched keywords that are the most relevant to your product are the more crucial. The remaining keywords can be placed in vital areas, such as the backend search terms, Amazon A+ alt text, and more.
#5 Amazon Image Optimization
Have you ever passed on a great product because the seller opted for bad-quality images or left them out completely? It doesn't matter how good of an offer you present; if you can't visually represent your core demographic benefiting from your product, you'll likely lose the sale.
Amazon image optimization helps create a strong impression that enables you to stand out from the competition and draws attention to your product listing. High-quality images accompanied by radiant infographics provide vital information about the product and help drive sales. 
Amazon Images Best Practises:
Balance White Space

Don't cram too much-written content in each image

Carry your brand colors and fonts throughout your images

Showcase your product in use with happy people who reflect your buyer avatar
The type of images you leverage will determine your conversion rate so don't cheap out on graphic design. 
#6 Leverage A+ Content to Increase Q4 traffic and sales
Amazon A+ content is available to Amazon sellers who are brand-registered. It helps brand owners tell their brand story with enhanced video and image content that goes above the standard product detail page available for all sellers. 
How does it all tie to increasing sales during Q4? Amazon A+ content increases your competitive advantage by helping you distinguish your products from other related versions sold by your competitors. It gives customers a better understanding of your product, thus increasing their likelihood of making a purchase. Precisely what you need during Q4 to stand out.
#7 Social Media Marketing to Promote your Q4 Strategy
Social media sits at the top of the list of powerful promotional tools for Amazon Q4 events like Amazon Black Friday and Cyber Monday. Platforms like TikTok and YouTube can help you build connections with your subscribers and followers. 
Social Media Marketing Tips for Q4
Relevant Hashtags

– Monitor and use dedicated hashtags and visual user-generated content when creating social media campaigns during specific Q4 sales events. 

Promo Videos

– Create promotional TikTok videos, Instagram reels, and stories to attract specific demographics. Social media offers features such as Instagram Shopping, where customers can buy directly from your social media accounts. 

Link in Bio – Add a link in your bio across all your social media channels. Add links that take the customer directly to your website, Amazon listing, or other important social media channels.
Consistent Posting

– Come up with a posting schedule that you can maintain throughout the year, especially during Q4 when social media traffic is at an all-time high.
The goal is to get the most out of your social media platforms to help build a loyal following during Q4 and beyond.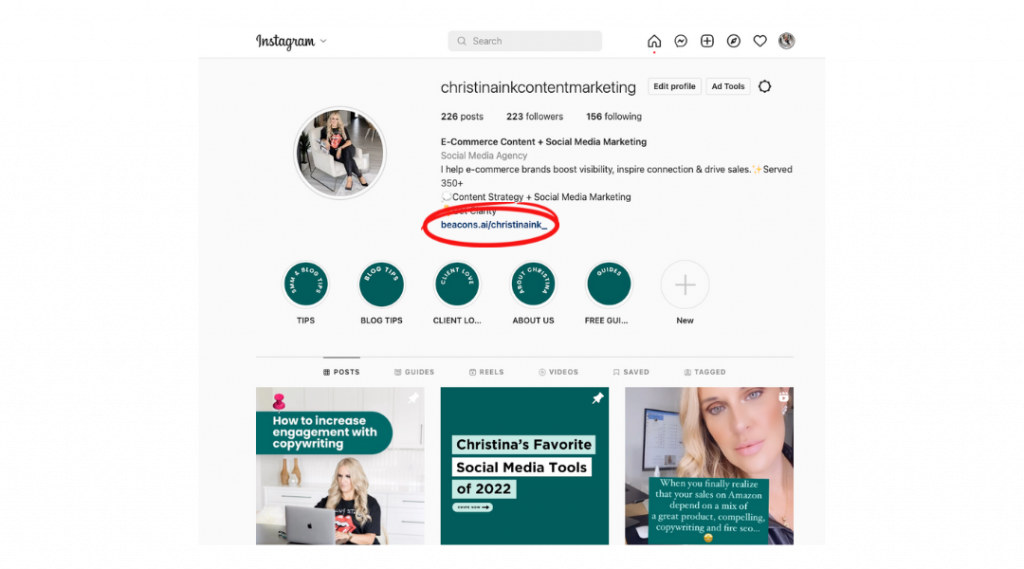 Bonus Amazon FBA Tips to Convert More During Q4
While optimizing your listing and incorporating user-generated content in your Q4 marketing strategy are all important, you must ensure that your Amazon store has what it takes to handle increased orders and sustain high conversion rates. Here's how:
Prioritize proper inventory management. 

You can't sell what you don't have, so first, liaise with your suppliers to ensure you have enough inventory to handle the demands of Black Friday and Amazon Cyber Monday. Ensure your IPI score is good by removing any stock in Amazon warehouses that might force Amazon to limit your storage privileges. Finally, work on making deliveries in time to avoid hurting your bottom line.  

Add holiday images throughout your Amazon listing.

 Your customers are already in the holiday spending mood and expect to see content related to the holiday season. To grab their attention, include holiday images on every aspect of your listing, your Amazon Store, and Amazon A+ content.

Level up your customer service.

 The Q4 period sees more orders come in than any other time of the year. The last thing you want is to find out that your customer service is not up to par with handling increased demand. Take measures like increasing the number of customer care reps during the holiday season if your budget allows it. Offer delivery incentives like a longer return period and ensure that your items are adequately packaged and reach customers in peak condition.
Summary
Amazon Black Friday, Cyber Monday, and other holiday Q4 events that follow are crucial to your bottom line. Q4 sees more people ready to open their wallets and make purchases. If your Amazon store is optimized to handle the demands of the holiday selling season, you might make more sales than you've made any other time of the year. A good content marketing strategy can help sell your brand, increase conversion, and skyrocket your sales while helping you build a near cult following during Q4 and beyond.
Are you all set for Amazon Q4? Perhaps you need some help boosting visibility and sales for the biggest quarter of the year. Christina Ink crafts conversion-worthy Amazon listings, evergreen blog articles, and social media marketing for sellers looking to grow. Contact us today to get started.