Amazon FBA conversion requires extensive keyword research in the right way to ensure performance on the world's largest online marketplace. 
Imagine spending hours crafting what you think is a conversion-worthy Amazon listing, but unfortunately, you notice quickly into your launch that your listing is simply not indexed, or ranked and your sales are falling short of anything but remarkable. 
Your excitement quickly fades and you begin to spiral down a cyclone of regret and despair. It's not just about the money. It's the blood sweat and tears that went into launching your private label product. And now, you're wondering if it was all worth it..
Extensive keyword research is the secret to Amazon FBA conversion. Read more to find out how DataDive Tools can help you perform better keyword research to win on Amazon.
What Every Amazon FBA Seller Needs to Know About Amazon FBA Conversion
Our goal is to empower sellers to learn about Amazon listing optimization because there is a substantial gap in the market. Sellers are paying hundreds of dollars for listings that do not include keyword research. These practices mean Amazon listing optimization is outsourced at low standards with little effectiveness.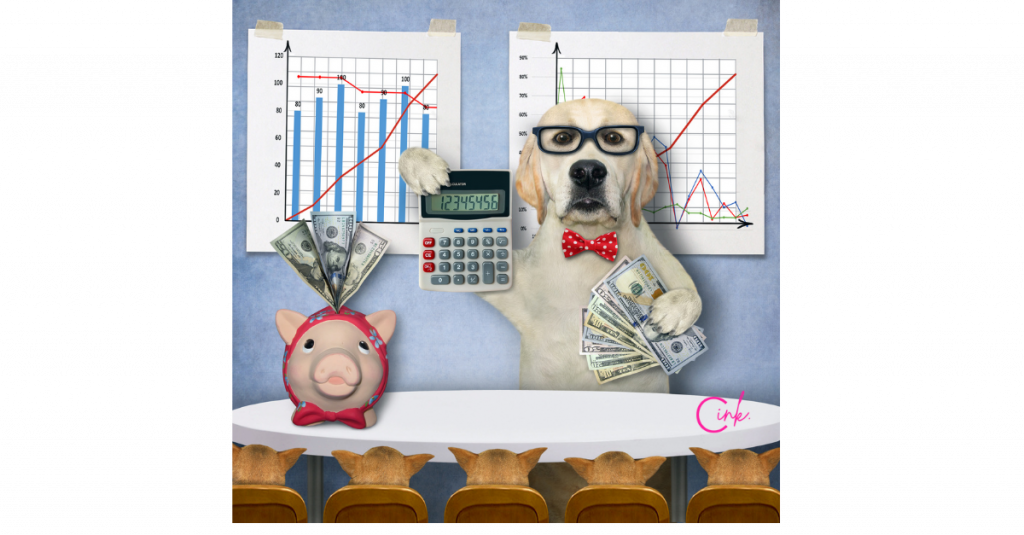 What's Changed in Amazon FBA Listing Optimization?
Two years ago things were different. (Isn't that the standard when it comes to selling on Amazon?) You wouldn't see Amazon listing optimization agencies repeat keywords in a title unless there was absolutely no way around it. 
Today we have more data, more research, and a better understanding of what the Amazon algorithm requires to increase Amazon FBA conversion. After all, Amazon wants happy customers. So, why not give Amazon and its customers more of what they want- a conversion-worthy listing?
What's the Best Practise in an Amazon Listing To Increase Amazon FBA Conversion?
The title is the most important area for SEO in your Amazon listing. And in 2022, you'll find ranking experts and product list experts more willing to repeat some of the search terms in the title because we have a better understanding of what Amazon prioritizes in a listing. 
DataDive Tools helps automate comprehensive keyword research in a seamless approach. It's in learning DataDive Tools that I discovered how Amazon's ranking system works.
How Does Amazon's Algorithm Scan Your Amazon FBA Listing?
Amazon continuously scans your product listing for relevance. When Amazon finds a significant and powerful search term or keyword in phrase format it associates your product ASIN with high relevance. 
High relevance combined with positive product performance results in positive organic rank– which is what every Amazon seller aims to achieve.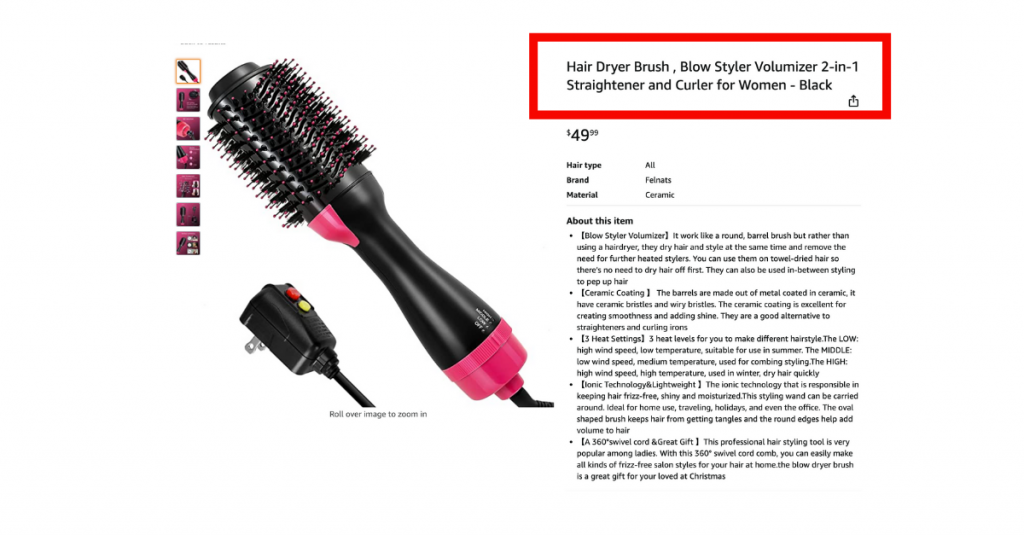 Steal My Title Formula
[Brand Name] [Product Name] [Important Product Attribute] [Highest SV & Relevant Keywords] [Power Benefit Word] [Final Product Attributes]
A space and a dash separate each keyword in the title. Avoid commas as Amazon won't distinguish between the comma and the keyword– that's not good for ranking and indexing.
Here is the revised title from the example in Fig 1.1
Brand Name Hair Dryer Brush – Hot Air Brush – Brush Blow Dryer – Blow Dry Brush – Blowout Brush – Hair Drying Brush – Blowdryer Brush for At Home Blowouts – Large Handle Black & Pink
Review the final keyword research in the image below so you can see how we placed each keyword in the title.