Over 84%*¹ of people say they find product videos helpful before buying online. That's why creating a helpful and engaging Amazon product video can increase your conversion rate and make people experience that in-person feeling before buying. 
An Amazon product video that is well-detailed and answers shoppers' questions about the product can make your offer irresistible. Amazon themselves say the conversion from a great video can be up to 10%.
Undoubtedly, online shopping has come to stay. Even though selling on Amazon means stiff competition in 2023, shoppers still flock to the marketplace to solve problems and interact directly with products before making a purchase.  
Creating an Amazon product video helps offer clarity and connection to those ready to buy Amazon shoppers. Read the full article to discover everything you need to know about how to create well-detailed and engaging product videos. 
What are Amazon product videos? 
Amazon product videos are short videos that highlight your product in action. They are used to identify features and show your customers the transformation they may experience after purchase. Amazon product videos help consumers address frequently asked questions, see how your product is best used, and help build connection with sudden scrollers.
Product videos help customers visualize what they expect when they eventually buy your product. They know what they're getting into, which makes them trust your brand and allows you to sell to them another product.
Where can you upload Amazon product videos?
You may have thought there was only one placement for an Amazon product video when in reality, you can upload video content to different placements across your listing. For the purpose of this article, we will focus on the Amazon product video seen in the image carousel.
Here are some of the types of videos you can create on Amazon.
#1 Amazon images
The Amazon images are located left to the Amazon list content. The 7th image is where you can upload a product video. You do not need to be Brand Registered, but uploading a video here may depend on your marketplace location.
#2 Below the fold content
You can insert a string of video content under the bullet points and below the final banner of A+ Content. This section is called from the manufacturer, and the placement is called "Videos." This section is also a great place for UGC (user generated content), as customers better identify with the creators in these videos if you've done your video creation homework correctly. You can also add videos to your storefront or A+ Premium Content.
#3 Customer questions and answers
You can upload product videos to respond to customer questions in your listings' Questions and Answers section.
#4 Sponsored product ads
Leveraging a sponsored product video ad on Amazon can increase your chance of conversion. Why not try targeted advertising with video content in 2023?
What are Amazon's video requirements?
Video requirements vary based on where the video will be uploaded. For example, Customer Questions and Ansewer videos require MP4 or MOV format in 10-25 MB in size and an aspect ratio of 16:9.


For Amazon video ads in particular, your video should meet file format options 3GP, AAC, AVI, FLV, MOV, MP4, and MPEG-2. The thumbnail should be in PNG or JPEG format, 16:9 aspect ratio, and 1280 x 720 pixels or 1920 x 1080.
The Amazon product video located in the image carousel has no length restrictions but must be in a 16:9 aspect ratio with a resolution of at least 1280 x 720 px.
How to structure your product video for your Amazon listing
#1 Positioning
How do you want customers to view your brand? Determine your positioning in the market before creating your product video so customers can clearly see why you are the authority.
#2 Competition 
While you shouldn't be hyper-focused on your competitor's every move, you should perform competitor research to unlock what is working in their product videos and what isn't. Glean insights from this analysis and leverage them in your learning and in your resulting video.
How long should a product video be?
There is no length limit on your product video but under 2 mins is best. Create a well-detailed and authentic video because most customers have a short attention span. Make sure the most important feature shows a few minutes into the video.
What should a product video include?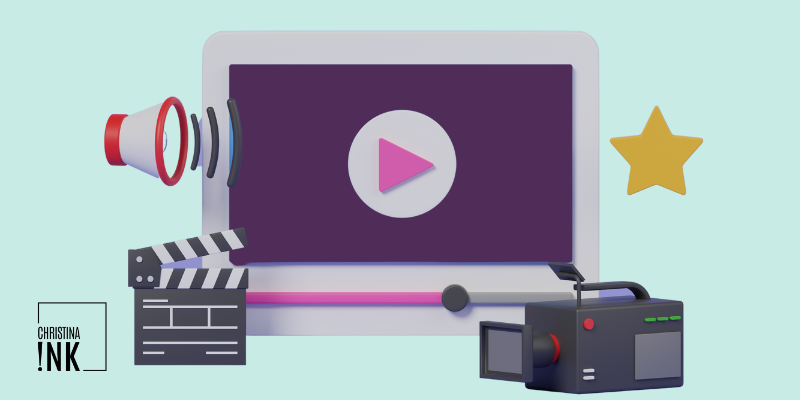 Let's dive into what makes a remarkable product video on Amazon so customers will naturally choose you against your competition.
#1 A video hook
The intro of your video is most important as it's what stops the scroll. Without a great video hook, you risk uninterested shoppers who scroll away to the next product detail page or video.
The intro should ensure your audience wants to stick around and watch until the end. The first 15 seconds of your video determines who stays and who goes. Shoppers must see a reason to continue watching. Even if your content is great, you're more likely to lose the sale if you don't grab initial attention
 How to create a compelling product video hook:
Provide value instantly: Even if a viewer watches your video just a few seconds in, it's enough to influence their readiness to purchase if it's captivating enough. Create an intro that signals to the watcher what they can get. 
Start with a question: Questions spike curiosity. When viewers see a question, they naturally consider how they can answer it. This means they'll hopefully watch your video to find out more. Ensure that the questions you ask refer back to the body of your video.
Facts and numbers: Opening your video with a fun fact helps captivate attention and keep viewers glued to your product video. Provide some kind of interesting tidbit or statistic that can help address a common pain point.
Humor: The main purpose of a hook is to grab your viewer's attention, right? Humor is known to do that. If done correctly, a lighthearted joke or statement can captivate attention as you set yourself apart from me-too competition. When your audience resonates with humor, they immediately feel connected and at ease.
Address a common pain point: Perform market research on and off Amazon to determine what problems your potential customers are looking to solve. Address those common pain points right in your Amazon product video
Highlight your product in use: In the process of making your Amazon listing come to life and hooking consumers, using your product in the first few seconds of your product video can help shoppers see themselves purchasing your product.
#2 Optimized Amazon product video format
Unfortunately, one product video can't fit into all places or platforms. Optimize your Amazon product video format for the correct size and specifications for the section of the listing you are uploading the video.
Don't cross-post other video sizes or directly from external platforms and social media channels where the specifications are different. Doing so ruins the user experience and can negatively impact your conversion rate.
#3 High-quality audio and video
What's the point of creating a product video if your viewer can't hear or see the content in its best light? To create a successful Amazon product video, your content must be clear and audible for shoppers to stay glued. Ensure the people and your product in the video are properly lit, and your audio is clear. Try both natural and artificial light to decide what lighting suits your video best. Easy-to-use tools like light rings and microphones are affordable and can make all the difference if you want to try the DIY route.
#4 Short and concise messaging  
Don't include information that won't satisfy emotional triggers. Remember, your viewer wants to connect, so a concise, easy-to-follow message is best. A great tip is to also add captions for audiences who may rely on them.
#5 Call to action marketing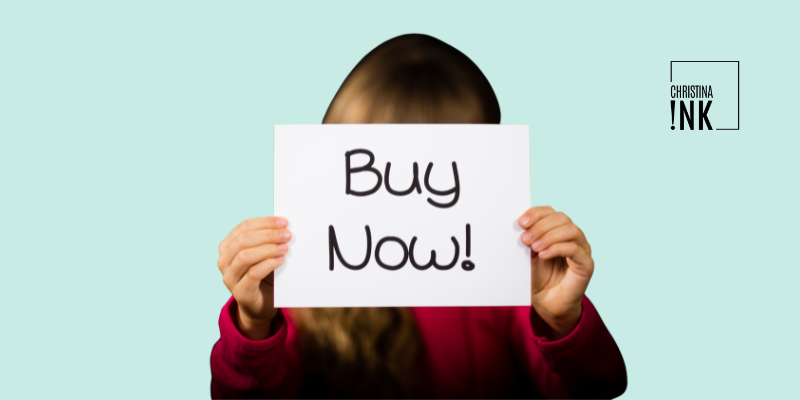 Like your hook, a CTA is the next most important thing in any piece of content. A call to action is a short message at the end of your video that tells shoppers exactly what to do. After highlighting the benefits of your product and why the consumer needs to buy it, you leave them hanging if you don't tell them what action to take. Here is an examples of a CTA:
#6 Brand assets
To build brand authority, you'll want to translate your best brand assets from your website and social channels. That means including your logo, fonts, and hex colors in elements of your video content. Also, even if you take appropriate measures, people can find ways to download your product video. Your logo should be included in your video and act as a watermark to help protect your content.
Amazon product video creation tips
Let's go over some tips and tricks to structure your Amazon product videos to captivate and convert.
#1 Set goals
Identify your goals before creating online content, including any video content. Doing so helps you with ideation and can help you choose the best format for your goals.   
#2 Identify your target audience

Perform market research on and off Amazon to determine your ideal shopper's demographics, lifestyle habits, content preferences, marital status, income, and more. Use this information to determine your target audience and what type of video content appeals to that market.        
#3 Always start with a script
The start of any great video content means creating a compelling video script and storyboard. You know your target audience now and your unique selling point, so the next thing to do is draft your script step-by-step. Here are some tips for scriptwriting:
Leverage the best tone that represents your brand and represents that tone in your product video. 
Speak your audience's language. Are they techies? Speak smart. Are they gen  If you don't identify the language your audience understands, your video might flop.
Talk about benefits, not features. Your customers are not interested in who you are or your product. They don't care about you. They care about themselves and their problems. The only way to get them to care about you and what you want to say is to show them how your products help. 
Draft a storyboard from your script. Now that you have perfected your script, you'll next want to draft a storyboard. A storyboard lays out the exact words you want to say in your product video. Your Amazon listing creation isn't complete without a good storyboard. 
#4 Perfected production
You can either hire professionals to create your product videos or rely on DIY methods and stock content. If you're using sites like promo.com, ensure their stock content is license free.
It's best to hire an experienced Amazon marketing agency to avoid issues with your video production. Your product video should have that professional touch, and experienced agencies know just what to look for and how to execute it.
Do product videos increase sales on Amazon?   
Amazon product videos can help you sell more products without a doubt. Some say that by adding videos to your Amazon list, you can increase conversion by 50 to 80%. Here's why videos are so helpful to your bottom line: 
Product videos provide answers to hoppers' questions
Product videos help establish trust in online businesses
Your product video can be shared
What are the best product video types for Amazon?

 
#1 Comparison videos
In this type of video, you compare your product to a competitor's, or you show the transformation that occurred when the consumer didn't have the product in their life vs. now. You don't have to paint competitor products in a bad light to do this, either. You can put the products side by side, highlighting the benefits and how your product is better.
#2 Product highlights video
This is a simple video that focuses solely on the product. It can be as simple as a 360° view of a product or as complex as fancy shots of the product in use. The right type of highlight video depends on your product. Items like jewelry and beauty products can be shot from different angles.
#3 Explainer video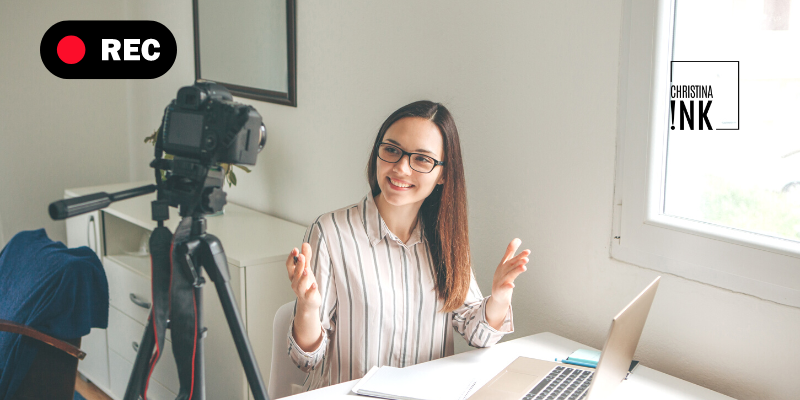 Explainer video benefits range and help your customer understand in detail how your product functions. Explainer videos focus on product benefits and can help shoppers address questions and hesitation before purchasing. This kind of video should be well-detailed and explained and can be used for all types of products. 
#4 Customer experience video
This video shows the product used by a customer or a UGC creator. It helps potential buyers understand how the product works. Shoppers get to confirm that your product does what you say it does.      
How much should a product video cost to create? 
The cost of a video depends on the location, equipment used, props, models, stock content, experience, etc. Here at Christina Ink, our product video service starts at $350 USD. High-quality video content no longer breaks the bank to produce, however. While we always suggest hiring professional video marketing agencies, the DIY route is affordable and fairly straightforward to tackle. 
Conclusion
Video content is KING and can make a massive impact on your conversion rate as an Amazon seller. Why not help shoppers learn about the benefits of your product, how to use it, and see for themselves the transformation that can take place after purchase? 
Video content helps you stand out against your competition, as many sellers fail to leverage this prime real estate on the platform.
Need help with a scroll-stopping Amazon product video? Our team of experienced content marketers and ex-Amazon sellers can help do just that. Use code CHRISTINAINK10 to save 10% on your first product video order, or contact us today to get started!
What do you think? Will you leverage video content in your Amazon listing? Where and how? Tell us about it in the comments.