By leveraging ChatGPT AI Amazon listings, Amazon FBA sellers can unlock a new level of creativity and precision in their Amazon digital shelf. But it's not enough to simply plug in a few commands to an AI prompt and expect massive results. Doing so will land you with a lackluster Amazon listing, and your sales will suffer.


So how can you, as an Amazon FBA seller, harness AI to craft the best, most compelling Amazon listings? In this step-by-step guide, we will explore how to leverage ChatGPT AI Amazon listings effectively, empowering sellers to craft compelling bullet points, engaging product descriptions, optimized keywords, and a seamless customer experience.


Gone are the days of staring at a blank screen, struggling to find the perfect words to describe your product's features and benefits. With AI by your side, you can amplify your brand's voice, enhance customer engagement, and ultimately drive more sales on Amazon. By harnessing ChatGPT AI Amazon listings, specifically ChatGPT prompts, sellers can create compelling Amazon listings that captivate customers and drive sales. 
Let's dive in!
Quick Reference Guide:
Preparing for ChatGPT Prompt Generation

Crafting Effective ChatGPT Prompts

Incorporating ChatGPT Prompts into Amazon Listings 

Iterating and Refining Prompt Quality

Monitoring Performance to Make Data-Driven Decisions

Summary
Step 1:
Preparing for ChatGPT Prompt Generation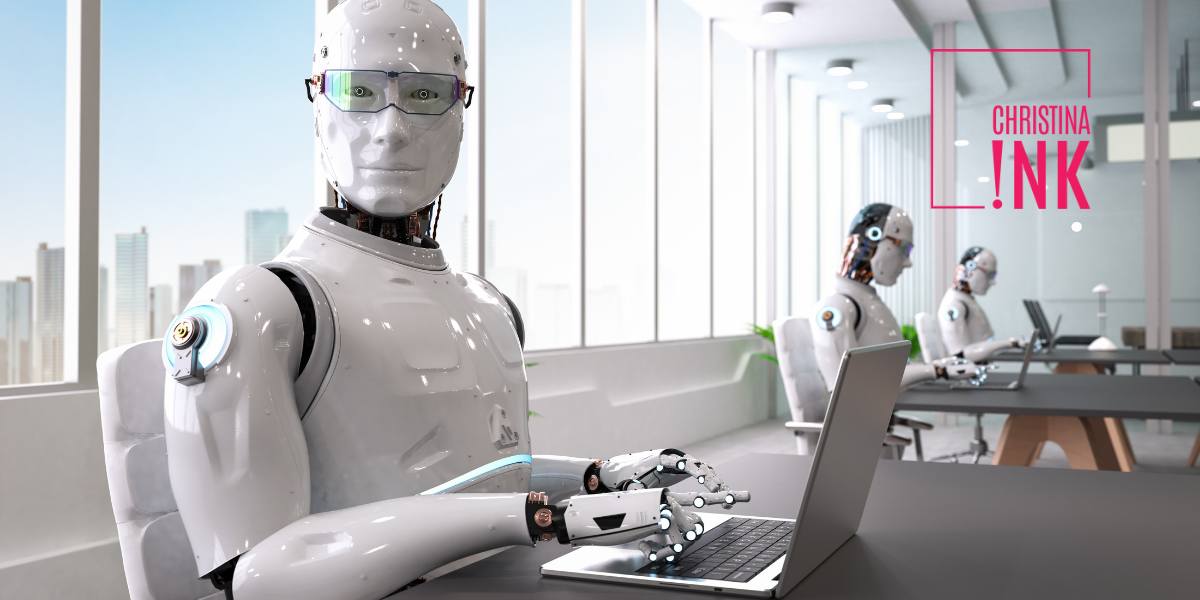 To begin, it's crucial to thoroughly understand your private label product, its unique selling points, and your target audience. Spend an extensive amount of time on this step so that you can outline your product, its advantages, and drawbacks, and highlight a specific buyer avatar.

To outsell your competition, you'll want to identify crystal clear customer pain points while also analyzing competitor Amazon FBA listings to gain valuable insights that will inform your ChatGPT prompt creation process. The more specific information you provide in your prompts, the better result you can achieve. Outline ideal shopper demographics, 5-10 specific pain points, 5-10 features that you'll convert to benefits, and get clear on your product USP or unique selling proposition. Have this information ready before you begin ChatGPT AI Amazon listing prompt creation.
Step 2:
Crafting Effective ChatGPT Prompts
Choose a reliable ChatGPT platform or model and formulate prompts that highlight your product's key features, benefits, and solutions. Remember, benefits sell products. While the natural tendency is to want to focus on features, ultimately, people care about what they get and how your product can transform their lives. Every bullet point should focus on a different selling feature and benefit. Don't leverage similar AI prompts, or each bullet may end up sounding the same.


dddHere are five sample ChatGPT prompts to get you started:
Prompt #1:
I
n 3 sentences, describe how the Brushd Beauty hot air brush solves a common problem and improves the customer's life
Response: A hot air brush simplifies hairstyling routines by combining the functions of a hairbrush and a blow dryer, eliminating the need for multiple tools, therefore, saving you time and money.  The Brushed Beauty hot air brush reduces heat damage with its even heat distribution, promoting healthier-looking locks. By providing convenience, versatility, and efficiency, a hot air brush improves the customer's life by allowing them to effortlessly achieve salon-quality results and boost their confidence in their appearance.
Prompt #2:
Highlight 5 unique features and advantages of the Brushd Beauty hot air brush over competitors
Response:
Innovative Design: The Brushd Beauty Hot Air Brush boasts an innovative design with advanced bristle technology that ensures gentle and effective hairstyling. Unlike Revlon, it offers a unique combination of nylon and boar bristles that promote smoothness, reduce frizz, and enhance shine, providing a superior styling experience.

Adjustable Heat and Speed Settings: Unlike competitors, the Brushd Beauty Hot Air Brush offers customizable heat and speed settings, allowing users to tailor the styling process to their hair type and desired results. This level of control ensures optimal styling without the risk of excessive heat exposure, making it suitable for various hair textures.
Ionic Technology: With its built-in ionic technology, the Brushd Beauty Hot Air Brush neutralizes static, tames flyaways, and leaves hair frizz-free. This feature sets it apart from competitors, as it promotes smoother and more polished results, leaving the hair looking healthier and more nourished.
Ergonomic Design: The Brushd Beauty Hot Air Brush is designed with user comfort in mind. Its ergonomic handle provides a secure grip, allowing for effortless maneuvering and precise styling. This feature offers a more comfortable and enjoyable experience, ensuring that users can style their hair with ease.
Versatility in Styling Options: The Brushd Beauty Hot Air Brush offers a range of styling options to suit individual preferences. With its versatile barrel size and interchangeable attachments, users can achieve different looks, from voluminous waves to sleek straight styles. This versatility makes it a versatile and multifunctional tool that caters to diverse styling needs
Prompt #3:
Describe the quality and durability of Brushd Beauty hot air brush
Response: The Brushd Beauty hot air brush features high-quality bristles that are designed to withstand the rigors of styling without losing their shape or effectiveness over time. The bristles maintain their integrity even with frequent use, ensuring consistent and reliable results.
The body of the Brushd Beauty hot air brush is constructed with durable materials that are resistant to wear and tear. The sturdy build and solid construction make it a robust tool that can withstand the demands of everyday hairstyling routines.
Prompt #4:
Share a review from a satisfied Brushdy Beauty customer and how the product transformed the customer's life
Response: "I cannot express enough how much my Brushd Beauty hot air brush has transformed my hairstyling routine. As someone with frizzy and unruly hair, I always struggled to achieve a sleek and polished look. I no longer need to spend hours using multiple styling tools or rely on expensive salon treatments. This brush has become my go-to tool, and I can confidently say it has saved me both time and money." – Sarah, satisfied Brushd Beauty hot air brush customer.
Prompt #5
:

Highlight that the Brushd Beauty hot air brush is made in Canada by a small female-led business
Response: The Brushd Beauty hot air brush stands out not only for its exceptional performance but also for its origin. It is proudly made in Canada, adding to its appeal and quality. What makes it even more special is that it comes from a small female-led business, showcasing the dedication, passion, and innovation of women in the beauty industry.
Step 3:
Incorporating ChatGPT Prompts into Amazon Listings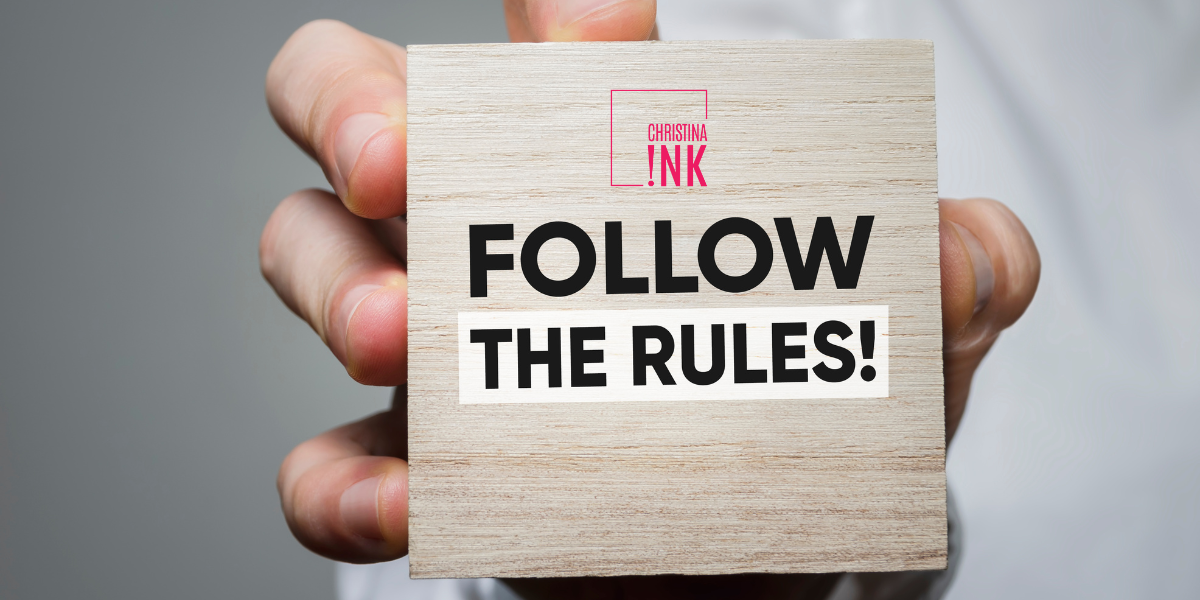 Once you've gathered market research and developed compelling ChatGPT prompts, it's time to Integrate your ChatGPT prompts into Amazon bullet points and the HTML description. The prompts you created will serve as an outline for your ChatGPT AI Amazon listing. Roll up your sleeves because you have some work to do.


Step 1: Start by compiling your top 5-10 prompts and responses in one document. Include your target audience, features and benefits, and unique selling proposition at the top of the document to create clarity around your offer.

Step 2: Cut the prompts and responses into 5 potential bullet points. At first glance, each bullet point will likely contain excessive information. You need to ensure that each of your 5 bullet points fits within Amazon's character allowances. That means that all five bullet points should not exceed 1000 characters to suit Amazon's search requirements. Cut your content looking for accuracy, specificity, and compelling copy to evict action in shoppers at this stage of Amazon FBA listing creation. (Anything else is simply fluff and eating into your ranking potential.)

Step 3: Your bullet points should consider different elements of persuasion that are important to your target audience. We like to craft the first bullet point as the product USP. Tell shoppers what your product is, how its unique, and its unique mechanism for transformation. Utilize persuasive copy and fine-tune your bullet points to concisely communicate key features and benefits.

Step 4: Once you have 5 final bullet points, you'll want to draft a bullet point hook that hooks the scroller into reading more and or adding to cart. Bullet point hooks should not be all upper case and should focus on attracting attention. Open loop hooks are effective because they don't solve a problem in the few words available.

Step 5: It's time to back and review each bullet point. Does each bullet point satisfy a different feature with a specific benefit, all the while using compelling copy? Refine, refine, refine.

Step 6: Leverage ChatGPT prompts and responses to unfold a compelling story in the HTML description. Leverage AI in this section by prompting it to craft a brief story about your brand. Your brand story should captivate and connect shoppers in a few short sentences. (AI can help you write your brand story if you aren't a copywriter at heart.) Next, reiterate special benefits and product features. Include Frequently Asked Questions or helpful tips and tricks that can diminish any doubt from consumers before they buy. Use the entire character allotment in the HTML description and plug in a few remaining keywords.

Step 7: It's time to review your Amaozn listing for compliance. Ensure your final five bullet points and HTML description remain within Amazon's code of conduct. Are you making any false claims, using sales language, or promoting any accidental trigger words? Review your content for compliance, and ensure with certainty your listing will not be flagged once uploaded.                         
Step 8: Last, optimize front-end and back-end keywords, making sure they align with customer search intent to boost your product's visibility. There are many great keyword tools on the market, but only a select few make the research phase fast and efficient by producing the most relevant keywords with the highest search volume. 
As you can see, conversion-worthy ChatGPT AI Amazon lisitng requires careful consideration of your product, its benefits, and your audience. Spitting out an Amazon AI listing without any consideration is like taking a shot in the dark. Remember, people buy based off emotions. AI can't always craft emotion in one or two tries.
After you've created your AI Amazon listing, you'll want to move on to the next phase and refine prompt quality by gleaning insights from your current prompts.

Step 4:
Iterating and Refining Prompt Quality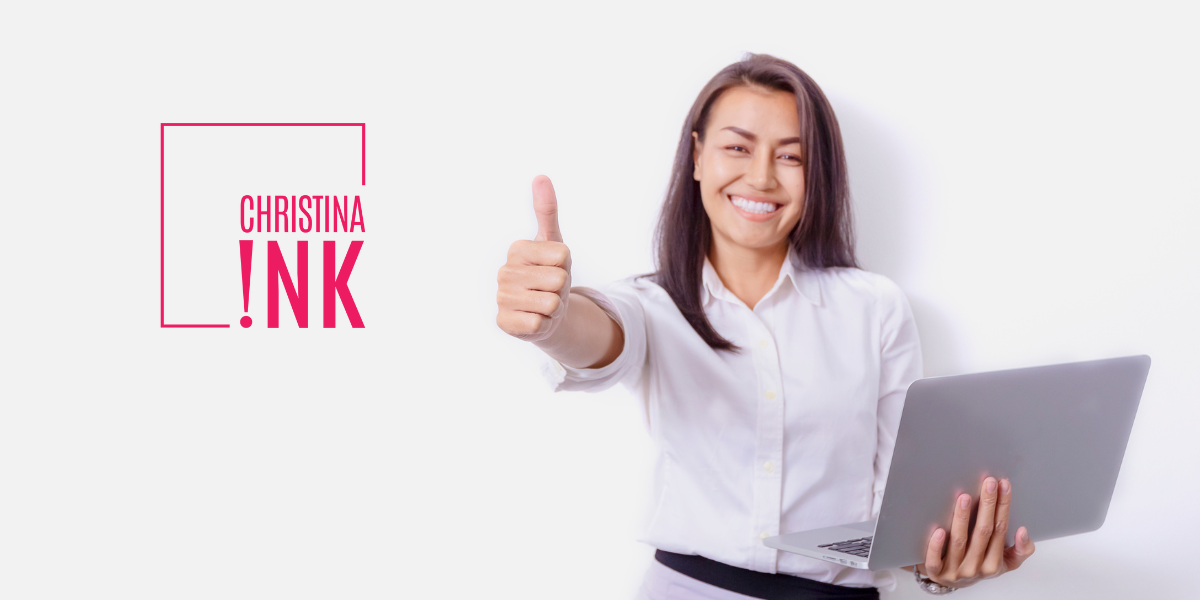 The biggest mistake I see Amazon FBA sellers make with their Amazon listing ChatGPT prompts is that they are afraid to test. Whatever content is created in an Amazon FBA listing, we must always test it and its AI prompts for effectiveness. Conduct A/B testing to compare the performance of different prompts.


Collect and analyze customer feedback to gain insights into what prompts resonate most with your target audience. That's a gold mine of opportunity for Amazon FBA sellers unsure of how to best leverage prompts. Your customer reviews are your lifeline, but can also direct the ChatGPT prompts you create. Iterate and refine prompt quality based on feedback, ensuring continuous improvement of your listing's effectiveness. Prompts aren't as simple as typing in generic text. They require specificity and testing in order to garner the best results.
Step 5:
Monitoring Performance to Make Data-Driven Decisions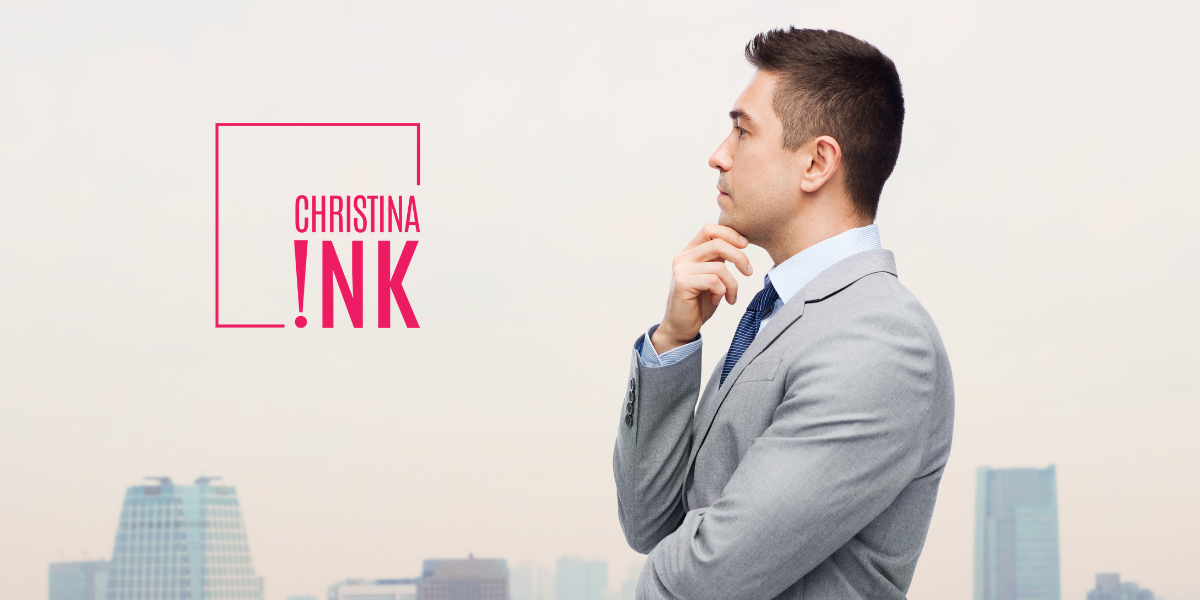 Your Amazon data should lead the way! Regularly monitor listing key performance metrics such as sales, conversion rates, and customer engagement through Amazon's analytics tools. Next, leverage Amazon Advertising to drive targeted traffic to your listings that pull data from competitors, Brand Analytics, and or keyword tools.
Summary
Leveraging ChatGPT AI Amazon listings and prompts can give your Amazon listing a competitive edge by creating compelling, customer-centric content. The best part? You don't need to pay a prompt engineer or an Amazon FBA AI Agency. By following this step-by-step guide, you can optimize your Amazon FBA bullet points and product descriptions and enhance keyword relevance while engaging your specific target audience effectively.


Remember to continuously evaluate and refine your prompts based on data and customer feedback to maximize your listing's impact. With AI as your ally, you can create listings that stand out, drive sales, and propel your private-label products to success on the Amazon platform. Always start with a comprehensive AI-driven outline, and unfold your remaining Amazon listing with ease.


Unsure you've got what it takes to craft a conversion-worthy AI listing? We can help you craft a listing that stands out and stands the test of time. Use code CHRISTININK10 to save 10% on your next order. Head to www.christinaink.com to get started. We'll draft a free 5-point AI outline for your review before your final delivery.
Have you tried using AI to craft your Amazon listing? Tell us about your AI experience in the comments.