An effective social media strategy is a must-have in today's volatile and competitive e-commerce climate. The harsh reality is that customers have endless options to choose from when it comes to brands. This makes reaching new customers and maintaining your current ones a tricky balancing act. 
Here's the thing, building a community around your Amazon FBA business is critical to its success and long-term survival. Apart from insulating your business, a community will scale with your brand, supporting it throughout its lifetime. 
As you know, social media is constantly evolving. What's trending now might become old news in the blink of an eye. While a social media strategy won't predict abrupt changes, it helps you take advantage of any disruptions. 
If blindly navigating the confusing social media climate isn't appealing as an Amazon FBA seller, you are in the right place. This blog covers everything you need to create an effective social media strategy in 2022. Sounds interesting? Then let's get started.
Clarify Your Amazon FBA Brand's Marketing and Social Media Goals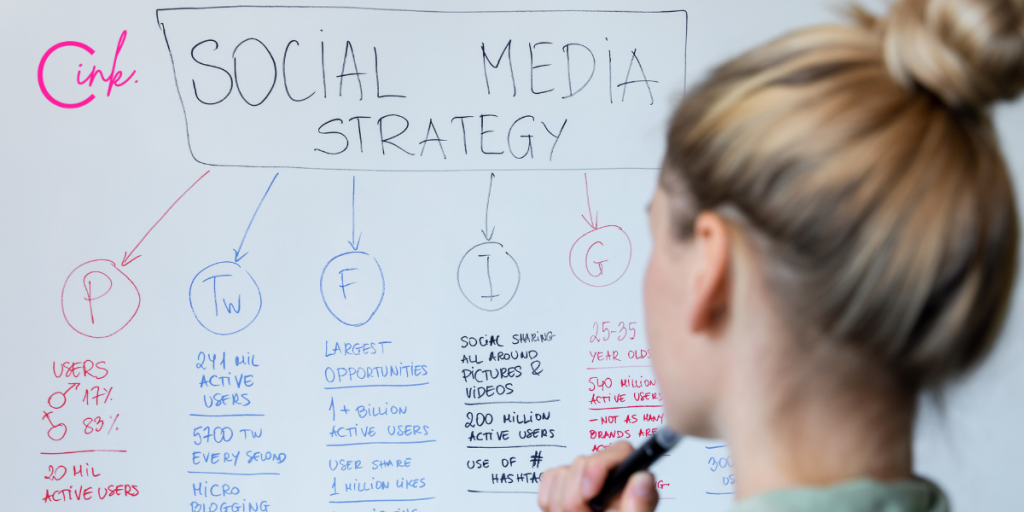 It would be best if you first did some groundwork before creating content that appeals to your audience. Break down your social media goals and make sure that they align with your overall Amazon FBA brand's marketing goals.
The process is not as easy as it sounds. Since any goal you set must be actionable, nailing down your social media strategy will take time. However, taking the right approach will prevent you from running around in circles. 
Your goals should be clear and easy to understand. Also, don't make the mistake of setting vague objectives. Being specific with what you want to achieve with your social media strategy makes tracking your goals easier in the long run. 
Additionally, a measuring system is critical to the success of your social media strategy. Think about it. Your plan might take months to play out. So, how will you track your objectives if they aren't measurable?  
On the same note, don't bite off more than you can chew. Make sure the objectives in your social media strategy are achievable. Ultimately, clarifying your company's marketing and social media goals makes your work easier. 
It creates a strong foundation for your social media strategy allowing you to boost engagement and increase its effectiveness. Here are some examples of social media strategy goals:
Increase social media revenue by 10% over the next six months. 
Boost engagement to 35% across all platforms over the next ten months
Increase website traffic by 15% in over a year. 
Consider Timing in Your Social Media Strategy
Timing is crucial to the success of your social media strategy. There's a possibility your content might turn stale without a clear timing strategy. As a result, the 'fire and forget' approach rarely works in content management. 
Once you analyze how customers engage with your content, you can time your posts to create the most impact. Keep in mind that timing affects multiple levels of your social media strategy. For example, posting content when your target audience is active online is more effective than posting during slow hours. 
Timing also plays a big part in content management. With the right strategy, you will know how long to wait before making significant changes to any content you post. This reduces your workload while giving customers enough time to engage with your content. 
Every Good Social Media Strategy Starts with Market Research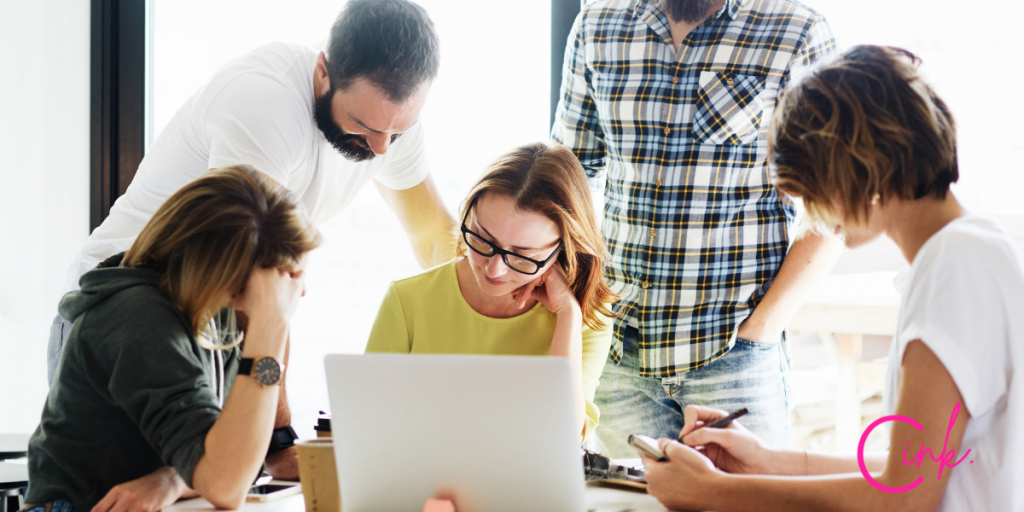 Fact: Market research will make or break your social media strategy. 
How can you go about conducting effective market research, especially since you might find the data overwhelming unless you know what to look for? 
First, take stock of your current performance on social media before getting on with your research. An in-depth analysis of your insights will point out your weak points, giving you a clear picture of where to focus your efforts. 
As for the research itself, a multi-pronged approach produces the best results. Start by narrowing down your target audience. And the good news is that there are so many accurate analytic tools at your disposal. 
Google Analytics: This is a great tool that gives you insight into the key habits of customers visiting your site. From location information to your audience's demographics, Google analytics has it all. The best thing about Google Analytics is that you can use this data to fine-tune your sales funnel and improve the user experience on your site.  
Twitter Analytics: Twitter analytics will give you a detailed breakdown of the demographic of people engaging with your content. You can use this information to streamline your Twitter content and increase the rate of direct conversions.
Instagram & Facebook Insights: The Facebook marketing research platform is in a class of its own. Facebook collects relevant marketing data on users who interact with your Facebook page as they use the internet. As you can imagine, this feature gives you a clear picture of what your customers find appealing. Instagram also offers a wide net of insights and analytics so long as you have a business account. Research each metric to understand your engagement, reach, and audience.
Once you have sufficient data, you'll create specific customer personas. The personas will give you an in-depth understanding of your audience, allowing you to optimize your social media strategy. 
Customer personas help you plan your social media strategy effectively. You'll learn what kind of content resonates with different segments of your audience and the best way to execute that content and at what times.
Develop Consistent Content Creation Patterns
This is where the magic happens. Creating content for social media can go one of two ways. It can be an engaging process where every post brings the audience closer to your brand, or it can devolve into a confusing and frustrating experience– that's what I call content chaos and it's a frustrating cycle that can seem fruitless. Social media content curation comes down to one thing – planning.
Here's the thing, more than one billion people use Facebook every day. However, this staggering figure is misleading. It's easy to think that any post on the platform will trend with such a high user rate because of a staggering user number.
But the truth is, it's only harder to get your content visible on some of these channels in today's climate. That's why an effective social media strategy is crucial to helping you build out the best content for your audience.
Before you begin creating social content in your Amazon FBA business, you'll want to evaluate when you can publish content. I tell all my clients that the most important aspect of determining content output is consistency. That means if you can only post 1 per week, keep consistent. Your audience will look to your social media channels for content, and ghosting them is what I like to call a conversion killer.
How to Develop Social Media Content Pillars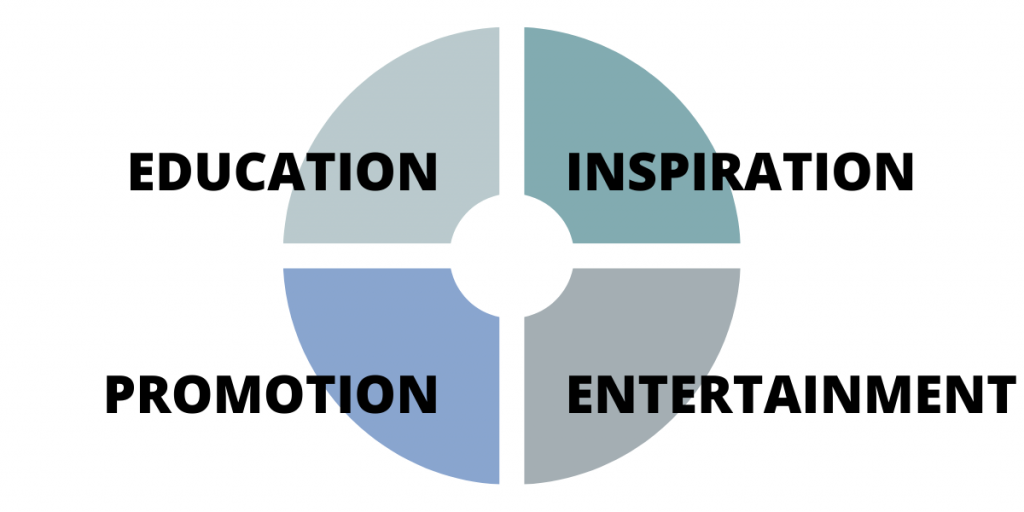 You can't rely on old-media advertising techniques. So what are your options? This is where the foundation pillar approach comes in handy in your social media marketing efforts. With this system, you can track your social media goals across all platforms while generating engaging content. 
Step 1: Clearly, your content must match your audience's needs; otherwise, it won't have the desired effect. You can use this to create the foundational pillars of your content strategy. For example, you can go with what you hope to achieve with your content:
Education
Entertainment
Inspiration
Promotion
Step 2: What does your Amazon FBA private label brand or Amazon FBA agency offer? Answering this question is critical to the process. Here's why. Once you have your core business offers, you can use them to create a never-ending stream of engaging content with your foundational pillars. 
Step 3: All you have to do is create four topics within each pillar using your core offers as a reference point. For what it's worth, the pillar approach is an effective content creation strategy across most channels not only social media. This approach helps you generate engaging content without the risk of burning out or running out of ideas. 
Step 4: Test, Test, Test
Your social media strategy needs to grow and evolve with social media platforms. Otherwise, it will stagnate and become inefficient over time. Keep in mind that this includes adapting your strategy to the various platforms you are on. 
Use analytic tools but don't make the mistake of overlooking customer reviews on your content. Your audience's opinions will serve as a compass, helping you keep your social media strategy on the right track. 
Testing is crucial since the data allows you to assess what's working and what isn't. Think about it. How will you narrow down your success formula if you aren't constantly analyzing your content's performance? 
Since analytic software offers real-time metrics, you can adjust your content strategy by adapting it to the latest trends.
Moreover, you can share your social media analytics data with other departments. As you can imagine, your business can learn a lot about customer behavior from social data. 
Frequently Asked Questions About Social Media Marketing in Your Amazon FBA Business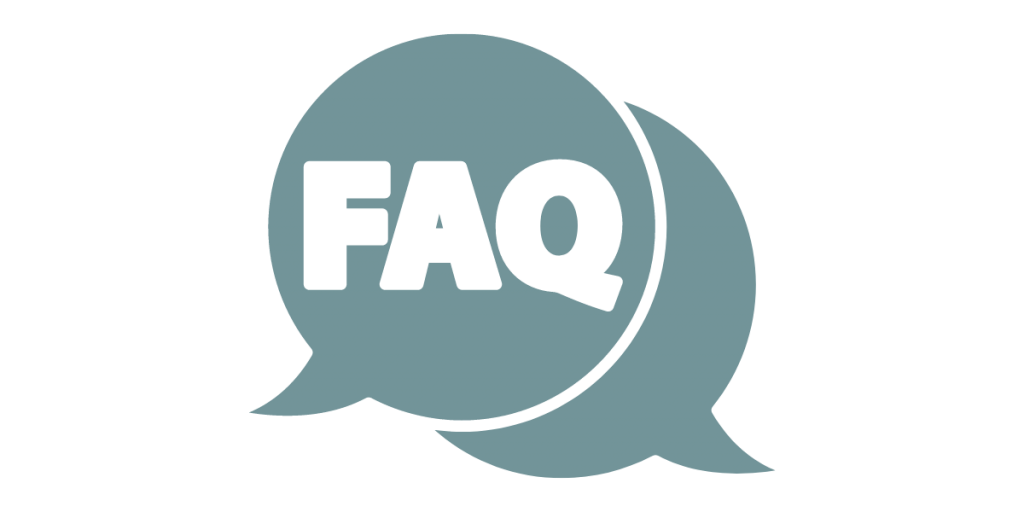 Why is Social Media Management Expensive? 
While it's true that social media management costs are not cheap, it goes with the territory. Tracking, analyzing, and managing a vast audience over different platforms is not a cakewalk.
Apart from having a complex technical aspect, social media management also requires creativity and passion. That said, you can still choose to manage your campaign in-house if you find outsourcing too expensive. In-house management has its disadvantages. Examples include high maintenance and inefficiency, and for many Amazon, FBA startups managing a team to that capacity is not realistic in the first few months to a year.
As a general rule, high-quality social media management starts at about $1000 to $1500 for monthly ongoing services. Be sure to ask questions about insights and analytics and get a feel for the experience level of the social media manager. Review their process and workflow to understand if it will suit your needs at your current business stage.
How Can I Find the Best Social Media Management Services? 
Don't be afraid to ask questions. You must have a deep understanding of how your social media strategy works. Remember, it's all in the details, so be specific with your questions. 
Do they measure engagement, and what would they do to fix plummeting engagement levels? Do they have a strategy to help take advantage of social media trends the moment they occur?  
So, it all adds up to this: a social media strategy is critical to the success of your Amazon FBA business. A social media strategy will help you create content your customers can identify within today's competitive climate.   
Can Social Media Guarantee RoI?
It all adds up to this: A social media strategy is critical to the success of your Amazon FBA business but is part of your larger marketing objectives and strategy. A social media strategy will help you create content your customers can identify within today's competitive climate.  

As a social media management agency, we do not guarantee RoI because the goals of your social media marketing vary. While RoI is a small piece of your marketing puzzle it is not always realistic to make such claims. Focus on quality management, increased reach and engagement, and set smart realistic KPIs to track and measure the success of your social media efforts every month.
Summary
In 2022, now is not the time to hold off your social media efforts as an Amazon FBA brand owner. Now is the time to leverage social media to the best of your ability and grow a loyal following across multiple channels.
Just like any aspect of your Amazon FBA brand building, a chaotic social media plan without laser-sharp focus causes chaos. Chaotic content creates confusion in your audience. Use this article to develop a comprehensive social media strategy to help you create the best content for your audience at exactly the right time.
Questions about social media marketing in your Amazon FBA brand? Chrisitna Ink can help. We help Amazon FBA brands and agencies scale their businesses with cleverly creative content marketing and social media management. Contact us to build an effective social strategy.