E-Commerce copywriting and Amazon FBA brand building is an indispensable part of digital marketing for Amazon private label brands. As most people have switched to online shopping for the last decade, one can't argue the value of professional e-commerce copywriting and the impact it can make across your digital footprint.
E-commerce businesses and Amazon FBA private label brands should find the best way to leverage and benefit from e-commerce copywriting to grow their reach and convert even more leads. 
But how to do it right, especially if you're a new Amazon FBA seller just putting together the foundation of your business? Read on to discover e-commerce copywriting insights that can greatly impact your digital footprint on and off of Amazon.
Why is Real E-Commerce Copywriting Valuebale for Amazon FBA Sellers in 2022?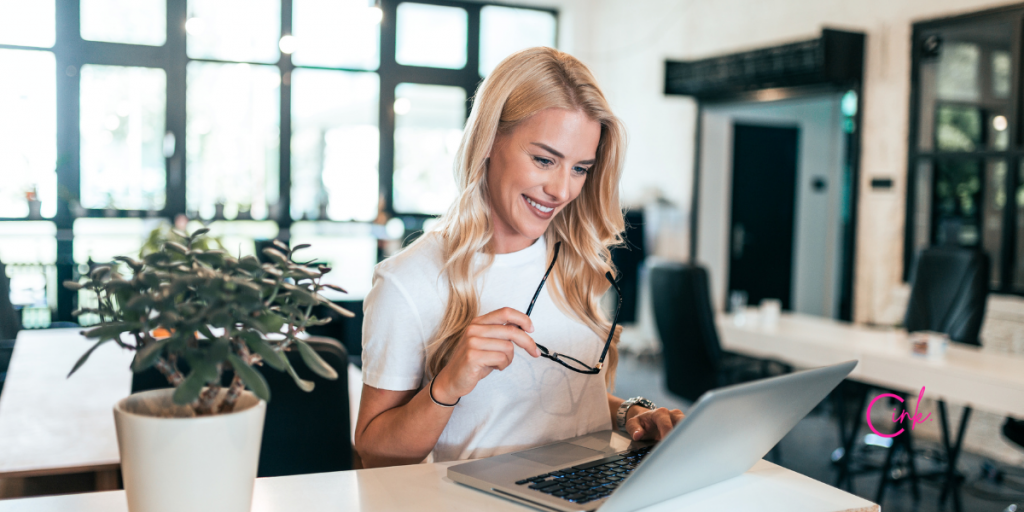 $4.3 trillion was spent online on goods and services in 2020. The pandemic only fueled the trend with a 25% increase in digital sales worldwide. Those numbers should be enough to convince any e-commerce entrepreneur that the digital dawn is upon us.
E-commerce copywriting and Amazon FBA brand building imply creating content pieces for an online store with the intention to sell goods and services. 
The range of formats may vary significantly, but the most popular e-commerce examples include e-books, landing pages, newsletters, ads, product descriptions, Amazon FBA listings, social content, and guides. 
Remember that leading your customers to buy a particular product is the primary goal of your Amazon FBA e-commerce copywriting. To do so, you'll have to direct your e-commerce copywriting to your target audience at exactly the right time. 
Reasons Why E-commerce Copywriting Matters in 2022
It's crucial to decide on the key goals you'd like to achieve in your e-commerce and content marketing strategies before moving to execution.
Typically e-commerce business owners have these three objectives.
1. Increase brand awareness 
Evoking interest and emotion from your audience is the first step to starting the conversation about your Amazon FBA brand. But that's only the beginning. You'll need to sustain the customers' curiosity further to increase the rate of brand awareness.
2. Influence your site or Amazon FBA Listing SEO strategy
It's not a secret that Google ranks truly qualitative and valuable content highly. If you work on your e-commerce writing pieces, your efforts will be renumerated by constantly growing traffic to the platform. Taking a combination approach of high-quality copy, and strong SEO efforts will yield the best ROI.
3. High-quality E-commerce copywriting improves the user experience
One thing that also matters in e-commerce copywriting is its power of engagement. If you know how to communicate with your target audience, you've got the keys to positive referrals to your brand. 
Costumes love a user-friendly experience, especially in Amazon FBA. They are accustomed to Amazon's customer-centric and customer-first approach, and carrying this user-friendly experience throughout your brand copywriting may offer fluid and easy solutions for customer retention past the initial sale on Amazon.
Sharing content on social networks, and establishing consistent foundational e-commerce messages are ways to help provide a consistent user experience.
How to Leverage Insightful E-commerce Copywriting in Your FBA Brand
Deep dive into your product and brand
It's impossible to deliver meaningful content and convert potential customers into ready-to-purchase clients if you don't go deep into their minds. And to clarify it's not about manipulation or conveying subliminal messages.
We're speaking about demonstrating things like your unique selling proposition (USP) core product benefits, reasons why, and your brand story. To do this effectively, you'll have to outline your product or services in great detail. What are you offering? How is your product unique? What is your brand story? Order product samples and test your product so you fully understand its advantages and drawbacks.
You want to think like a customer and be as unbiased as possible in this phase. From there, you'll start crafting foundational e-commerce copywriting that you'll carry consistently across channels.
2. Learn About Your Target Audience
Defining your target audience is another necessary action, and requires more than a skim of demographics. Specificity is everything to e-commerce copywriting so you'll want to pay close attention to your customer base on and off Amazon
Stay attentive to your marketing insights and create a target audience that supports your marketing data. Pay attention to the customer's shifting needs, new challenges, or unique preferences. 
To keep abreast of their buying behavior, conduct regular surveys, ask for feedback on social media and try to get to know your buyers as better as you can with their clearly defined demographics such as age, background, geolocation, tastes, etc. 
How to Leverage the AIDA Copywriting Model in Your E-Commerce Copywriting
Use the AIDA Framework
Holding the previous two things in mind, start writing your e-commerce copy in compliance with the AIDA framework. 
In particular, begin with grabbing the reader's interest: create catchy open-loop headlines and hooks that garner thought and interest, ask questions, and refer to the client's pain points to strategically draw your audience further into your e-commerce copywriting goals and objectives. 
The next step is to instill the audience's desire to try the particular product or service that you are offering.

I've talked about using the AIDA copywriting model in another blog post, but it truly can be leveraged across most Amazon FBA sellers' digital assets including the Amazon FBA listings.
Outline the significant features and benefits that work best to solve your audience's pain points. 
The last step is a call to action, verbal or functional (a button at the site/in the app). The purchase or lead is usually a result of your successfully implemented AIDA approach.
Add Consideration to Your E-Commerce Copy
The consideration stage affords shoppers time to evaluate your product and brand. That means they'll carefully weigh out pros and cons before making a purchase decision. Compelling e-commerce copywriting should aim to highlight product features and benefits easily. Leverage video content, podcast explainers, or social media content to offer a deep dive into the particular benefits of your product, so that consumers don't have to overthink the consideration stage. In this stage of e-commerce copywriting, you're essentially outlining all considerations for the customer in a pro-brand manner.  
Devote some time to spice up your copywriting with open-loop hooks and headlines. Open-loop hooks and headlines are helpful to garner curiosity in your copy whether it be your website home page, blog article, or social media post. Once you've grabbed attention you can keep it by offering all consideration easily so your customers don't have to go far to unlock features and benefits.
Don't be afraid of experimenting. Incorporate attractive benefits and offers, shocking facts, reasons why, or better solutions in the most captivating components of your e-commerce copywriting. 
Use Content Marketing to Drive Traffic to Your E-commerce Channels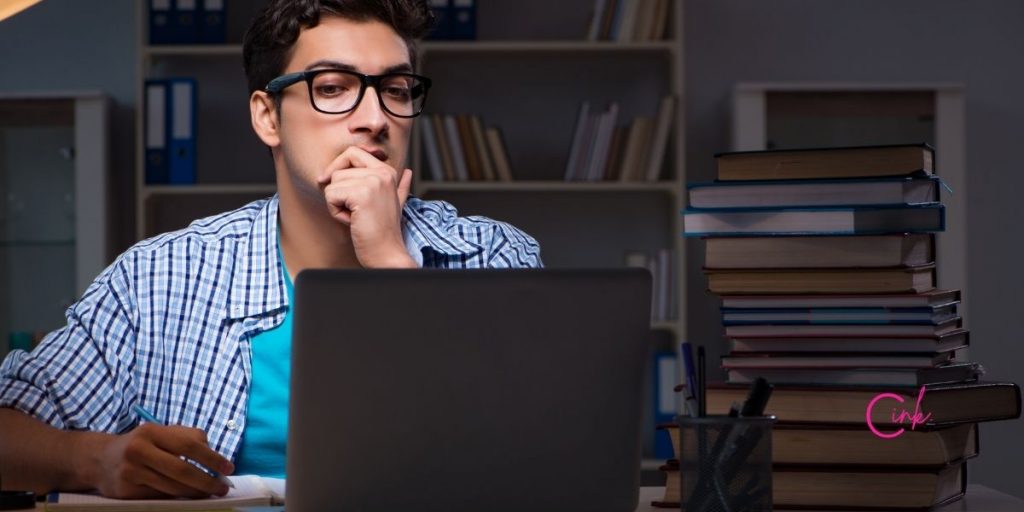 Look for the appropriate channels to seed your ready-made high-value content: guest posts, email outreach, link building, posts on social media, emails, and paid ads are helpful to scale the attention to your content. 
Ways to Maximize Your Success with With E-Commerce Copywriting:
Ensure Relevancy – Stick your answer to the promise you've made in your hooks and headlines. Avoid clickbait at all costs on all channels. Keep your copy ultra-specific and relevant and update it as needed.
Mind the Word Count – Every channel requires different lengths for the best results. Keep blog articles around 1500 words, website copy to 300 words per page, and social copy short and concise with appropriate calls to action.
Motivate Your Customers – Make a convincing/inspiring introduction, use regular addresses to your audience, and end your copy with calls to action. These components of maintaining a dialogue with your target audience are obligatory if you're interested in driving them through the awareness stages.
Include Data. As Amazon sellers we know the value of data, and how impactful it can be to our conversions. Keep this in mind for creating your e-commerce copywriting. Leverage data like numbers and stats throughout your e-commerce copy to further compel your audience to act.
Transmit your Brand's Value. Make sure you effectively translate your company's vision, mission, values, and overall brand positioning through e-commerce copywriting. Have your buyer persona in front of your eyes while tapping the keyboard's buttons and editing your finished piece. 
Summary
To become a good storyteller and compel your audience in e-commerce, all you need after knowing the basics is practice. There's no other way to gain useful insights and practical experience in e-commerce copywriting than writing a few pieces on your own. 
Start with a small project in your private label brand to gain confidence first, and then move on further by practicing some of the larger foundational pieces of copy in your brand. Not only will you get better at understanding your audience, and customer pain points, but you'll learn exactly what it takes to create conversion copywriting that aids in your sales on and off Amazon.
Are you struggling with e-commerce copywriting in your Amazon FBA brand? Christina Ink is here to help. I help Amazon sellers establish foundational messaging using compelling e-commerce copywriting. Contact us to get started with conversion e-commerce copywriting today.